No matter how long you have been podcasting, you will want a pair of quality headphones that are good for creating your show. The best headphones help to make your podcast more professional by preventing echo and bleed.
Echo can cause feedback and audio delays because the microphone picks up the audio from the speakers. Audio bleed is when the audio leaks and gets murky.
Table of Contents
When you wear the best headphones, you will hear your voice the same way that others do. You can also hear more details, so you can improve your microphone technique. There are many reasons to wear the best headphones when you are podcasting.
What to Consider When You Choose the Best Headphones for Podcasting
When considering the best podcast headphones or best headsets, one of the most important things to remember is that the best headphones are the podcasting headphones that work for you. They should have the features that you need and be comfortable. Consider some of the following factors:
Price
The best podcast headphones can range in price, so you should set your budget before you choose a set. You don't have to buy the most expensive pair to get a good quality set of headphones.
Comfort
Next, you should choose headphones that are comfortable. You will normally have to wear them for longer periods of time, so you should look for headphones that are lightweight.
Another feature that adds to the comfort level is the padded cushion or large earpads. You can also find headphones that are easy to adjust. This makes it easier to make sure that they fit.
Portability and Storage
If you plan to take your headphones with you, you will want to make sure that they are lightweight and flexible. Some headphones fold up for easy storage, and they may come with a case.
Headphone Type
You can choose between open-back and closed-back headphones. Open-back headphones usually have better audio because pressure doesn't build. However, excellent sound quality is best in a soundproofed environment.
Sound Leakage
They also take in ambient sound, so what you hear is similar to what your listeners hear. However, they can bleed and suffer sound leakage, which hurts excellent sound quality, and they tend to be less durable.
Closed-back headphones tend not to suffer sound leakage, so you can listen to yourself while you record without worrying that the mic will pick up your live voice and your recorded voice at the same time.
The audio is a little bit less natural, but they work well for podcasts because good sound isolation during the podcast recording and production making them the best podcast headphones.
Wired vs. Wireless
You can also choose wired versus wireless headphones. Check the battery life if you are choosing wireless. This option is good for people who move around while they produce the podcast. Wireless headphones do have higher latency, which is the delay between speaking and hearing your voice.
This is one of the reasons that wired headphones make the best podcast headphones.
In-Ear vs. Over-Ear
In-ear podcast headphones are more portable because they are smaller, but they can be less comfortable if you need to wear them for longer periods of time. They tend to produce lower audio quality or decent sound quality, and they can be expensive.
Over-ear headphones are usually portable and lightweight, and they offer open sound. They are the top choice for podcasters, and over-ear headphones are comfortable and offer great audio quality.
Sound Quality / Audio Quality
Obviously, one of the most important factors to consider is audio quality or sound quality. You want your listeners to be able to hear you clearly, and you want the audio to have great sound quality.
You should also look for podcast headphones that have low latency so that there is no delay between speaking and hearing your voice. This is especially important if you are podcast recording a conversation with someone else.
Noise Canceling Headphones
You should also look for headphones that have noise-cancelling features so that you can improve your sound quality by eliminating background sounds. Noise-cancelling is especially important to your overall sound quality if you are podcast recording in a less-than-ideal environment.
Best Podcast Headphones to Consider
Consider the above factors when you are choosing your podcast headphones. Take a look at the best headphones for podcasting in 2022.
Audio Technica BPHS2
This set of podcast headphones is made for podcasting and sound engineers. It is actually designed to hear voices, and they are a great choice. It is a broadcast stereo headset, and they have a hypercardioid dynamic boom microphone which offers great microphone quality.
They offer a clear audio signal and have background noise rejection.
This set is comfortable with ear cups that are padded. They are soft and rotate so that they fit better. Headset microphones rotate all the way around and you can adjust the angle.
They come with a leatherette pouch, windscreens, a cable clip, and an adapter that is 3.5mm to 1/4 inch. They also have an XLR cable. Your podcast sounds professional, and it works great for podcasting.
Beyerdynamic DT 770 PRO
This is a great set of podcast headphones for podcasting. They are over-ear cups, and they can be used when you record and mix audio. They have plush microfiber padding, a metal frame that is durable, and a coiled audio cable. They are solid and comfortable.
They make voices sound clear and reduce some of the ambient noise. They allow you to hear sound as if it is coming from speakers, and they are great in the studio. They do leak audio at high volumes, but they are great at medium volumes. This is a great set for podcasting.
Sony MDR-7506
These Sony podcast headphones are great for streaming and podcast recording. They are closed-back and over the ear, making them comfortable. The design is retro, which appeals to some people.
The sound is balanced well, and it is clear and has detail. You will notice that the vocals are brighter, so you can hear the imperfections. They come with a 1/8 to 1/4 adapter, so they are easy to integrate into your audio equipment.
They are affordable, and as a result, they have a lower build quality. The frame makes a creaking noise when you put them on, and they don't block out ambient noise as well. However, they work well for recording podcasts, and they are a good price.
Moondrop Kato
If you are looking for an in-ear headset, this is a good option. They are very portable, and they don't leak a lot of sound. You can also easily block out ambient chatter.
They have the good build quality, and they come with a detachable audio cable. The voices in your podcast are clear and detailed. They are made of stainless steel, so they are heavier than other in-ear options, but they are good quality.
Celebrity Podcaster, YouTuber, and Streamer Headsets
If you want to try some headsets from the pro podcasters and streamers. Here are the headphones that Joe Rogan uses to create his #1 Podcast.
If you're more into Twitch streaming or YouTube, here are some of the more popular celebrities in the streaming space:
Final Words on the Best Headsets for Podcasting
When you are podcasting, you need a set of quality podcast headphones. This helps you hear the details of your voice and lets you know what your listeners are hearing. Once you understand the different factors to consider, you can choose the best podcast headphones that best suit your preferences.
FAQs
What is the best type of headphones for podcasting?
There is no one-size-fits-all answer to this question, as the best type of headphones for podcasting will vary depending on your individual needs. However, over-ear headphones are usually a good choice for podcasters, as they offer open sound, are comfortable to wear and provide great audio quality.
What are some other factors to consider when choosing headphones for podcasting?
In addition to sound quality, you should also consider comfort, portability, and headphone type when choosing headphones for podcasting. Comfort is especially important if you plan to wear your headphones for long periods of time. Portability is important if you need to take your headphones with you when you travel. Headphone type is important because it will affect the sound quality of your recordings.
What are some tips for recording a podcast?
Some tips for recording a podcast include choosing a quiet location, investing in quality recording equipment, and editing your recordings before publishing them. You should also make sure to practice your podcast script before you start recording.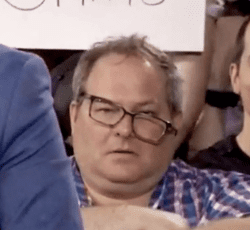 Latest posts by Juan Louder
(see all)
SoundStudiomagic.com is a participant in the Amazon Services LLC Associates Program, an affiliate advertising program designed to provide a means for sites to earn advertising fees by advertising and linking to Amazon.com. We also participate in other affiliate programs which compensate us for referring traffic.