Ninja is Richard Tyler Blevins Jr., and he is one of the most well-known gamers in the world. He plays aggressively and has amazing skills and a great personality.
He rose to fame playing Fortnite Battle Royale on Twitch, and then he switched to Microsoft's Mixer Channel last year. His move was an effort to enjoy gaming more, and it has benefited him.
But, which headphones does Ninja use?
Ninja currently uses the Beyerdynamic DT 990 Edition 600 Ohm over-the-ear stereo headphones.
Ninja is also on YouTube, and he has 23 million subscribers.
Table of Contents
What Headset Does Ninja Use?
Owning good headphones is important if you are serious about gaming. It can mean the difference between recognizing sounds quickly or being a millisecond too late.
Famous streamers spend hours trying different headsets, and they are a great source of information when you are looking for the best ones for your needs.
Beyerdynamic DT 990 Edition 600 Ohm over-the-ear stereo gaming headphones
The Beyerdynamic DT 990 Edition 600 Ohm over-the-ear stereo headphones work well when you need a lot of power, and you can use them for home audio, gaming, and more.
They are wired, and they use the innovative bass reflex system for excellent audio performance. They are made in Germany, and they have an open design, which means they are open over-ear headphones.
These gaming headphones come with a carrying case, and they are lightweight. They have a gold vaporized stereo 3.5mm mini-jack and a 6.35 mm adapter.
If you buy them from an authorized Beyerdynamic dealer, you get a two-year manufacturer's warranty.
Sound Quality
Although these open over-ear headphones have a simple design, they perform well. Some users find the high-frequency range to be overly intense because they can sound distorted at these levels.
They are great for studio applications because they have spacious, strong bass and treble sound quality.
The Beyerdynamic is a fantastic open over-ear headphone, which you could also use for professional studio mastering, professional mixing, just listening to high fidelity sound, or other high-quality audio.
Features of the Beyerdynamic DT 900 Pro gaming headsets:
Light weight
Simple design
Carrying case includes
Open-back, over-ear headphones
Soft ear pads
Excellent tonal depth
Extremely comfortable headphones
Single-sided cable
What Other Headphones Does Ninja Use?
In addition to the Beyerdynamic headphones, what other headset does Ninja use?
Bose QuietComfort 35 Headphones
Ninja used to use these headphones from Bose, and he says that he liked the high-quality sound and the Alexa-enabled voice access to music.
These headphones pair by Bluetooth to any smart device, and they have world-class noise-cancellation.
They have a closed back, and they are over the ear, so the user can become immersed in the sound.
The dual microphone system has ambient noise rejection that causes greater voice clarity. This is great for gaming because teammates can hear you clearly.
It also works well for YouTubers because fans can hear you. They are also more expensive than other headphones.
Audio-Technica ATH-ADG1X Open Air Gaming Headset
Another gaming headset that Ninja used to use is this one from Audio-Technica. It uses 53mm drivers, and it can recreate accurate sound for FPS and role play games.
People like the clarity of the sound, and you will also be aware of your surroundings while you use them. There is very little audio bleeding so even at higher volumes, you won't bother people who are around you.
This gaming headset also has a quality microphone, which helps you communicate in-game. It is designed to only pick up narrow patterns of noise, so it won't pick up breathing, crackling, and outside noises.
The Audio-Technica headset is also very comfortable, allowing you to play for extended periods of time.
The velour ear pads have a circumaural design, so they don't put pressure on your head and cause headaches. Many professional gamers use these gaming headsets for these ear pads.
They also have a wing-based support that will adjust to the shape and angle of your ears, so anyone can wear them comfortably. This feature also means that you won't sweat as much during more intense games.
They come with a 3.5mm gold-plated stereo connector and a 2.0 m extension cable. They also come with a windscreen for your mic.
The cable isn't removable, so if it wears out, you will need to replace the entire headset.
Astro Gaming A40 TR Headphones
Another one of Ninja's previous sets of headphones is this one from Astro Gaming.
The Astro headsets are designed for gamers, and it was the top choice for many of the top gamers for a long time.
You can customize this Ninja headset to use at home, but you can also use it in a studio or in professional gaming settings.
It has different components that are there to reduce delays and interference, and it comes with Astro software that allows you to adjust the input and output specs to exactly what you need.
They have integrated Dolby Surround Sound 7.1, so you can accurately know the difference between gunfire, footsteps, and other sounds within the game.
You have to take care of them because they are fragile and can break, but they are one of the best options for PS4 and PC gaming.
4. HyperX Cloud II Gaming Headset
If you are looking for an affordable set of headphones, this one by HyperX is a great choice. It uses the 53mm neodymium magnet drivers and can recreate extremely accurate sound isolation when you use them.
They have an inline sound card, and they eliminate echoing, background noise, and any other unwanted sounds. They also have built-in Dolby Surround 7.1.
These headphones are compatible with most consoles and computers, and they work with some virtual reality systems. The Dolby Surround 7.1 is customizable with some systems.
They are made to be used for long periods of time, which is great for intense gaming or streaming.
Final Words on Ninja's Headphones
Ninja is a famous YouTuber and streamer in the gaming community, and he uses the Beyerdynamic DT 990 Pro headphones along with other gaming gear.
They offer comfort for long hours of streaming or gaming because these headphones are open back and over ear.
They have velour ear pads for the ears, and they perform well. They have great sound quality with clarified bass and treble.
There are other headphones that Ninja has used in the past, and we have listed all the headsets that are worth a look.
Each one of these headsets offers comfort and great gaming and streaming experience.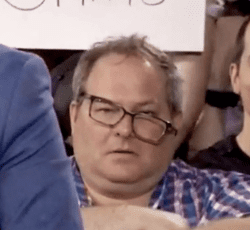 Latest posts by Juan Louder
(see all)
SoundStudiomagic.com is a participant in the Amazon Services LLC Associates Program, an affiliate advertising program designed to provide a means for sites to earn advertising fees by advertising and linking to Amazon.com. We also participate in other affiliate programs which compensate us for referring traffic.