Are you having trouble choosing the right BlueTooth headphones?
Due to the wide variety of headphone types and designs on the market, it's easy to get confused. The general confusion people have is between On ear headphones and Over-ear headphones.
To summarize their differences, over-ear headphones are more comfortable and deliver better sound performance than on-ear headphones, though they are not as portable. Whereas on-ear headphones are usually more portable and compact; however, their sound quality isn't as good as over-ear headphones.
Still have some doubts left? Worry not, as this article will solve them all.
We will discuss the difference between on-ear vs over-ear headphones so you will get an idea of what pair of BlueTooth headphones to consider while buying one for yourself.
So let's get into the advantages and disadvantages of each headphone type and discover which are the best headphones for your ears and your ear canal.
Table of Contents
Difference between on-ear vs over-ear headphones difference
Over-ear headphones: Overview
With over-ear types of headphones, your ears are completely covered.
They typically have large ear cushions for superior comfort with large ear cups to cover your ears perfectly, not to mention their sound quality is excellent compared to an on-ear pair of headphones.
Some comfortable headphones are well-padded ear cushions made from memory foam for ultimate comfort on your ears.
On-ear headphones: Overview
On-ear headphones are designed to rest on the ears vs over the ears. They are typically compact and have smaller ear pads that do not cover your whole ear.
This is the main difference between on-ear and over-ear types.
With on-ear headphones, your ear is directly pressed against the earpads.
The difference between on-ear sound quality is not as good as when you use over-ear headphones.
Now let's talk about the significant differences between over-ear headphones and on-ear headphones.
1. Size and comfort of ear cups
The first major difference between on-ear and over-ear is the size of the pair of headphones.
Over-ear headphones are larger than on-ear headphones as they have larger earpads.
The earpads of Over ear headphones sit around your ears, whereas earpads of on-ear headphones sit directly on the top of your ear.
If we talk about ear comfort, over-ear headphones have a more comfortable fit as they sit around your ears and do not pressure your earlobes.
They are easy on your ears while you listen to music for an extended time.
Whereas, on-ear headphones press directly on your ears, which can create some ear discomfort if worn for a more extended music listening period.
After wearing them for long, you might feel some pain as they put more pressure on the earlobes.
2. Weight and Portability
In terms of weight, over-ear headphones are heavier due to their design.
On-ear headphones are lightweight and handy vs. over-ear. If you want a more compact design, buying on-ear headphones is the way.
Portability means the ability to transport them from one place to another easily.
The space that the headphones take up in your bag with the carrying case, the headphone weight, and size determine how portable they are.
The smaller size of the on-ear headphones makes them easy to carry with you.
Whereas over-ear headphones are bulkier, carrying them is a task. They may not easily fit in your bag, due to the size of the pads that cover your ears, meaning over-ear headphones are heavier and not very portable.
The lightweight design of the on-ear headphones (vs. over-ear) makes it easier to wear them during your workouts. Due to the smaller earpads, also you will sweat less. You won't feel any weight on your head.
The over-ear type of headphone won't be that comfortable and may feel heavy during workouts or other sports. You will sweat more as the pads cover your entire ear vs. on-ear.
To conclude, on-ear headphones are more portable and can easily be carried around than over-ear headphones.
3. Noise cancellation
Active noise cancelling is a major difference to the ear when comparing this type of headphones.
These ear headphones offer the ability to suppress unwanted ambient noise isolation from the outside world and this is known as active noise cancellation. Active noise cancellation allows a smooth experience good isolation for your ears.
As most of us put on our headphones to detach from the outside world and relax our minds, active noise cancellation is something that can not be ignored when buying new headphones.
Over-ear headphones are more effective at active noise cancellation than On-ear headphones.
As they cover your entire ear, over-ear headphones will block out most of the unwanted ambient noise, giving you a more incredible experience.
They efficiently cancel out all the unwanted ambient noise.
On-ear headphones are not that effective in noise isolation or shutting out the surroundings. They have smaller pads that cannot create a proper seal around the ear as over-ear headphones do.
It is more desirable to wear over-ear headphones in noisy areas such as public transport or offices.
4. Battery life
Another consideration is battery life.
Over-ear headphones have large drives which need more power.
So the battery drains faster.
While in the case of on-ear headphones, the battery life is better for long periods of time on your ears.
However, battery life mainly depends on the model that you're using. You can get a model with excellent battery life.
5. Sound leakage
Sound leakage refers to the sound that escapes the seal of the headphones' earpads.
It happens when you're listening at a very high volume.
Your headphones can cause disturbance to the people around you, especially when you're at places like the office.
Over-ear headphones have large drivers inside them, which can sometimes get too loud. It can happen when the seal is not great.
The same isn't the case with on-ear headphones; they have comparatively smaller drivers, so they are more effective at trapping sound.
Comparatively, on-ear headphones are better than over-ear headphones in terms of leakage.
6. Sound quality for your ears
Last but not least, the most important factor is sound quality. The best sound quality and listening experience greatly depend on the type of headphones you're using.
The design of the headphones also affects other features like soundstage and frequency.
Over-ear headphones have a better sound quality and deep bass, as they have large drivers. Also, due to the large size of over-ear headphones, they have more soundstage.
Over-ear headphones create a seal that gives a better hearing experience than On-ear headphones.
Whereas the on-ear headphones have small drivers, the sound they produce isn't that good, and the listening experience suffers.
Final Thoughts about On-ear Vs Over-ear headphones
Ultimately, what models of headphones to choose depends on your music listening requirements and your ears. It depends on what you desire the most, whether listening to music or podcasts with wired or wireless models.
Hopefully, after reading this article, you have gained some insight into the on-ear vs. over-ear headphones, the difference between on-ear and over-ear, and now have a clear idea about what you want for your ear canal.
Both pair of headphones have their fair share of pros and cons when it comes to listening to music audio.
If ear comfort and top sound quality with bass are your priority, and you don't mind the large-sized pads, you can go for any new pair of over-ear headphones models.
However, if you're a traveler and want to try compact and handy models with decent sound quality and portability, you can go for a new pair of on-ear headphones.
All in all, what pair of headphones to go for is determined by individual choice.
Let your ear by the guide.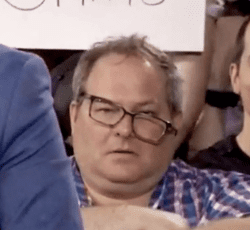 Latest posts by Juan Louder
(see all)
SoundStudiomagic.com is a participant in the Amazon Services LLC Associates Program, an affiliate advertising program designed to provide a means for sites to earn advertising fees by advertising and linking to Amazon.com. We also participate in other affiliate programs which compensate us for referring traffic.