If you are familiar with podcasts, Joe Rogan is usually one of the first names that spring to mind.
Obviously, with his growing popularity, more and more people are searching for what gear does Joe Rogan use when producing a podcast?
Read on to find out!
Joe Rogan uses a range of equipment not exclusively meant for beginners. Some of his gear is intended to be used by intermediates and professionals.
Therefore, along with mentioning the gear used in the JRE podcast, I will also mention some alternatives that you can use cause I know that not everyone has the same budget as Joe Rogan.
In a Hurry, here is the list of gear Joe Rogan use when producing a podcast:
Do you want to learn more about them? Let's get into it.
Table of Contents
What Mic Does Joe Rogan use?
A microphone is essential for a podcaster because it is the only gear that gets all of your audience's attention. Choosing the right microphone with good quality will make the podcast more professional and worth listing. What mic does Joe Rogan use?
The mic that Joe Rogan uses during the podcast is Shure SM7B Cardioid Dynamic Microphone; it is one of the most popular microphones amongst many podcasters today due to its superior sound quality.
Shure SM7B
It is used in podcasts and music vocals as it has the best bass response and wide-range frequency, which is why it is used on the JRE podcast.
The Shure SM7B vocal dynamic microphone can clearly and naturally record the voice if you keep it close to your mouth by a few inches.
The best thing about the Shure SM7B microphone is that it has sound pressure level (SPL) handling capabilities that can lower the bass frequency while interviewing a louder speaker, which most celebrities are.
Although the Shure SM7B is a perfect microphone in its segment with the excellent recording quality, it is more suited to professionals; if you are a beginner and want a cheap yet good product, there are several alternatives to the Shure SM7B, like the one I am about to mention.
HyperX QuadCast S – RGB USB Condenser Microphone (Alternative)
It is one of the best-selling budget microphones, offering somewhat similar quality to Shure SM7B; it also has a pop filter that will help to block plosive sounds.
The best thing about this microphone is that it comes with a Built-in anti-vibration shock mount with elastic suspensions that will suppress the sound of rumbles and bumps while recording.
Even though it is cheaper, it comes with RGBs that enhance its look and make it cooler than most expensive microphones. Now you know the answer to the question: what mic does Joe Rogan use? The Shure SM7B.
What Headphones Does Joe Rogan use?
Suppose you want to be a professional podcaster. In that case, you need headphones not only because they help you hear your guests and yourself more clearly, but also because they prevent you from hearing any unnecessary noises which could distract your focus from the podcast.
The headphones that Joe Rogan uses is Sennheiser HD280PRO Headphone; it is an over-the-ear budget headphone that is very popular amongst podcasters nowadays.
Sennheiser HD280PRO
Its 285 grams of weight makes it even more comfortable for continuous use, which is very common while interviewing celebrities.
The thing that I like about it is that the cable and pads are replaceable, which makes them more durable. Hence it's a value for money gear and very affordable if you are looking for professional headphones on a budget.
The only drawback I found is that there is no voice canceling option available. Well, if you don't have enough budget or want to save for other equipment, there are other alternatives. Like –
M-Audio HDH40 (Alternative)
This over-ear headphone is the perfect substitute for Sennheiser,s, and is meant for podcasting and recording only due to its superb sound quality.
The 2.7m long wire and headband are both flexible, preventing any wear and tear in case of stretch.
The headband and cups are well cushioned, making the headphone more comfortable to wear for a longer duration.
What camera does Joe Rogan use?
Using a camera to film the podcast for expanding your audience is a brilliant idea; this is especially true given how well videos are attracting viewers these days, for example, on Youtube, Instagram, etc.
The Camera Joe Rogan uses is a tripod-mounted Canon VIXIA Full HD Camcorder; he uses multiple of them (to be precise, a total of 4) connected to a multi-camera production system.
Canon VIXIA Full HD Camcorder
Joe Rogan uses the multi-camera production system Blackmagic Design ATEM Production Switcher. Okay! But what is a multi-camera production system, you ask?
It is just a production system used to switch between the different cameras while recording the podcast allowing you to have clear video recordings from different angles.
Since this is a professional and expensive camera, I recommend the Panasonic HC-V180K instead as an alternative if you are just starting out.
This camera can do a decent recording if you are on a tight budget and comes with 50x optical zoom and 90x intelligent zoom, but if you want it to record wider, then it has a 28mm Wide-Angle to offer.
What chair does Joe Rogan use?
You are wrong if you think any chair could be used while producing a podcast!
For a podcaster, it can be challenging to be able to concentrate on the podcast while sitting uncomfortably.
Hence a good Ergonomic chair is a must!
The chair that Joe Rogan Uses is Capisco Adjustable Standing Desk Chair. This chair has a unique design and allows you to sit in different positions like forward, backward, and sideways because no one wants to sit in the same position throughout the day.
Capisco Adjustable Standing Desk Chair
It is best suited to those who want proper comfort while doing a podcast. Pretty much everything in this chair is fully adjustable.
Moreover, if you love to sit higher as Joe Rogan does then you should buy a foot ring to rest your feet on by making a 45-degree angle which is missing in regular chairs.
Although this chair will fall under the expensive gear items for producing a podcast, it will provide you great comfort and is completely worth it.
Now you've been thinking this chair is too costly to afford, wait! There are plenty of alternatives that can fulfill your needs in the budget. One of them is the AutoFull Racing Style Ergonomic High Back Chair, meant for gaming and studio work.
This chair comes with a thick backrest that you can lock in any angle between 90-155 degrees, both headrest and seat are height adjustable, pillow and footrest are also there to provide you with more comfort.
What Microphone Arm does Joe Rogan Use?
Remember to buy a microphone arm (boom stand). If you don't want to hold your heavy mic during the entire show, you should choose a good-quality mic arm that can hold such weight and keep your precious gadget safe and steady.
The boom stand or microphone arm that Joe Rogan uses is Gator Frameworks Deluxe Desk-Mounted Boom Stand for Podcasts Series 3000.
Gator Frameworks Deluxe Desk-Mounted Boom Stand
This boom stand is trendy nowadays because it can silently rotate up to 360 degrees and can hold the weight up to 4.4 pounds (twice the weight of a mic), the stand itself is 3.4 pounds heavy; it will be a perfect combination if you pair it with Shure SM7B.
Adding a microphone arm makes your podcast look more professional and makes the sound recording better because it holds the microphone precisely at the right height.
What Mixer Does Joe Rogan Use?
A mixer is used widely in radio broadcasting and in producing professional podcasts; it is an input device that allows you to mix different audio inputs from a single spot.
Having a mixer is like getting complete control over multiple audio inputs. In general, you don't need it if you are just starting; however, you eventually will need it if you want to be a professional.
The Mixer that Joe Rogan uses is Behringer XENYX X1222USB; it offers an FX processor with 16 editable presets, including chorus, reverb, flanger, delay, pitch-shifter, multi-effects, etc.
Behringer XENYX X1222USB
Consider it an all-in-one Recording solution for everything you need to improve a podcast with enhanced sound quality and effects.
Due to the overwhelming controls and features, mixers tend to be more expensive than other podcast equipment.
What Headphone Amplifier does Joe Rogan use?
A headphone amplifier is as much-needed a product as headphones; with its help, you can connect multiple headphones to your guests and boost or control each headphone's sound level independently.
The headphone amp that Joe Rogan uses is Behringer POWERPLAY HA8000; it's a professional amp with two primary inputs for different mixes and eight stereo amplifier channels to control volume with individual power control.
Behringer POWERPLAY HA8000
An amp can enhance the performance even in low-end headphones; in simple words, it will allow your headphones to reach their true potential and
Behringer has smaller versions for four or six channels for those who don't need so many channels.
What computer does Joe Rogan Use?
Now that you have known about every gear that Joe Rogan uses while producing a podcast, there is still one last piece of the puzzle left, i.e., the computer.
You don't necessarily need a high-end PC for producing a podcast; you just need the one with the minimum requirement for the software you'll be using for recording audio, video, and post-production.
Joe Rogan's Computer is an Apple Mac Pro Desktop Computer, which comes with a 3.5GHz 8-core Intel Xeon W processor, Turbo Boost up to 4.0GHz, 32GB Memory Radeon PRO 580x with 8 GB of RAM, and 256GB SSD.
Apple Mac Pro Desktop
The specifications of this computer are ideal for handling all kinds of editing software no matter what their requirements are, meaning you won't experience any lag, delay, or rendering issues working on post-production video editing work.
Thoughts about the Joe Rogan Experience Podcast Gear
After reading this article, I hope you now have a clear idea about what gear does Joe Rogan use when producing the Joe Rogan Experience (JRE podcast)?
For producing his podcast, he utilizes a lot more gear like Portable Digital Recorder, Universal Audio Interface, etc., and frequently upgrades his setup to improve the quality of the podcast.
Do you really need all of them? That's something you have to decide for yourself. Maybe just go for the Shure SM7B microphone, for starters.
Is the success of the Joe Rogan Experience Podcast directly linked to the gear he uses? Certainly not!
The equipment alone is not the reason for his success, but that doesn't mean they hold no importance at all.
By using the equipment mentioned in this post, you can definitely get better sound and video quality for your podcast and make it worth listening to for your audience.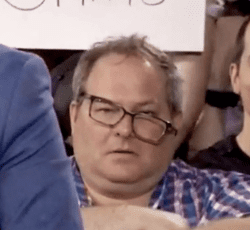 Latest posts by Juan Louder
(see all)
SoundStudiomagic.com is a participant in the Amazon Services LLC Associates Program, an affiliate advertising program designed to provide a means for sites to earn advertising fees by advertising and linking to Amazon.com. We also participate in other affiliate programs which compensate us for referring traffic.