There are a few great reasons to use discord over some other alternatives, like Skype.
You might be asking yourself, "discord for podcasting?" Let's talk about it.
First off, audio quality. Discord is able to record audio at a bitrate of 96kbs. A higher bitrate will provide a better experience for your podcast listeners.
Secondly, Discord offers multi-track recording to isolate each voice individually and apply volume and effects separately.
Another benefit is Discord will upload your podcast audio directly to your Google Drive. So, if you want to learn how to record audio from Discord calls, read on.
Table of Contents
Discord can also be used on almost any computer with a decent browser. There is also a stand-alone Discord app if you want to skip the browser altogether.
But best of all, your podcast guests do not need to have a discord account. They don't need to install anything at all. I'll explain this bit of magic later. Read on to learn how to start a podcast on discord.
If you're unfamiliar with Discord, don't be afraid. It's simple. It will take just a bit of learning and a couple of minutes to set up before you can begin recording, but once you're done, you will have an excellent podcast recording option for you and your guests. 
Oh, did I mention Discord is a free way of recording podcasts!
If you're on board, let's get right into it. How to use Discord to record a podcast?
I'm going to show you how to record a podcast in discord. We're going to break it up into three steps. First, we're going to set up Discord. Then we're going to install Craig, the bot that records your conversation. Third, I'm going to show you the best settings so that you end up with the highest quality recording. 
This article will provide a very thorough step-by-step of how to use Discord audio for recording podcasts. If you're ready, familiar with discord, and you already have an account, then you don't need to do step one. Just go straight to step two, where we install Craig. 
How to Record a Podcast on Discord
I mentioned before that you could use a web browser or the stand-alone Discord App. The following instructions are based on the web browser. Once you have everything set up, you can use the dedicated Discord app for Pc, Mac, iOS, and Android if you prefer.
Alright. Let's get into it. The first thing you'll need to record Discord audio is to sign up for Discord.
Get a Discord Account
Sign up for Discord here. 

Click on the button 'open Discord in your browser.'
Enter the username by which you want to be identified. Type in a nickname (or your name) to set up your account
(Discord will show you a welcome pop-up to set-up your first server.)
Create your server:

Click 'create my own.'
Upload a photo. You can use your podcast thumbnail or a brand logo.
Name – Put your brand, business, or podcast name since this is what people will use to find your podcast. Keep it general. You can get more specific with the individual channel names once inside your server. 
Claim your account. Enter your email and password, then check your email and activate your account by clicking on the email link.
You have successfully set up your account, and by default, it provides two channels set up for you. The two tracks should be all you need to record your podcast guests. 
In the next step, we will make it possible to record a podcast with Discord.
Setup the Craig Bot to Record Audio File
The next thing you'll need is a handy robot on your server to do all the dirty work of recording Discord audio for your podcast. For this, we will use a bot called Craig, and the steps below will show you how to install the bot on your discord server and start recording.
We must use a bot because Discord does not have its own recording feature. However, you can use Craig bot commands to record discord call.
Introducing, Craig! He's the robot with a built-in recording feature, and when you invite Craig to your server, he will step in (with his recorder), press record, be a great little bot, and start recording podcasts from your Discord audio.
When you ask him to leave, he automatically sends each file of Discord audio recorded to your Google Drive. You can download the tracks immediately or share the entire audio recording of Discord Audio with your podcast editor. 
Here's how to set up Craig and record Discord audio:
Invite Craig to your server. Go to Craig.chat and click 'Invite Craig to your Discord Server'. 
Authorize access to Craig. This bot needs permission to connect to your voice channels (so it can record Discord audio). Also, Craig needs to read your text channels. This is because Craig will not begin to record Discord audio until you send a text command requesting he join your voice chat. After you click Authorize, Craig will be a member of your Discord server.
Connect Craig to your Google Drive. Click here to allow Craig to save your recordings to your Google Drive. This is where you'll find your audio file later.

Click 'Log in to Discord. ' Authorize Craig once more.
Click 'Log into Google Drive. ' Choose the google account you prefer to use for uploads, then click 'allow.'

Record Podcast – record Discord audio with Craig.

In Discord, go into your own server.
Under 'Voice Channels' (left-hand side), find the channel 'General' and click on it to join the channel. Follow the prompts (if any) to set up your microphone in Discord.
(Notice that you are also in a text channel called 'General') 
Start recording: At the bottom, find the message box and type :craig:, join and hit enter. Craig will join your channel and will record all voices on that channel. 
Stop recording: When you are done recording, type :craig:, leave, and he will stop recording. There are even more Craig Discord bot commands for advanced podcasters.

Download the entire recording files from Google Drive by logging into Google Drive with the account you linked and find the folder titled 'Craig.' It will contain a zip file of the audio recorded tracks.
High-Discord Settings for Highest Recording Audio Quality Recording
Let's talk about optimizing your configuration for the highest quality audio recording. There are some settings you'll need to adjust to get optimal results before you record Discord audio.
Voice Channel Settings
Hover above the 'General' channel (under Voice Channels). Click the gear icon on the right to open up settings.
Adjust the BITRATE slider to the right (96kbps) for the highest sound quality on the entire recording.
While you're here, you can also change this channel's name to something like "Podcast Interviews." 
Click the 'Save Changes' button at the bottom when you're done.
Click ESC in the upper right.
Microphone Settings
Here's where Discord gets to flex its muscles in ways that other software can't. 
Look on the bottom left of Discord. Click the gear icon (near your name) to open User Settings.
Under 'APP SETTINGS,' click Voice & Video.
Verify that the INPUT DEVICE is your microphone and the OUTPUT DEVICE is your headphones. Just leave it on 'Default' if you're not sure. If you're considering upgrading to a higher-quality microphone, see my article on the different types of voice mics, and my recommendations.
Click 'Let's Check' and speak into your microphone. You should see the bars light up green. If they are yellow or red, you'll need to adjust the INPUT VOLUME slider. Move the slider until the bars light up more green than any other color.
Set INPUT MODE to Voice Activity.
In INPUT SENSITIVITY, you could opt to leave 'Automatically Determine Input Sensitivity' on, which will work well for most situations. But, if you find that you want to fine-tune your mic settings, then turn the toggle OFF and consider the two options below:
To set the slider manually, here are your two options:

Slide it all the way left. This will allow all your mic audio through and be recorded by Craig and your guests. Try this only if you don't understand the next option.
When looking at the slider, you will see a bar moving with the noise that's picked up by the mic. If you remain still and quiet, the moving bar will stay near the slider's left side. Drag the dial, so it's sitting just to the right of the bar when all is quiet. When the bar is yellow, your mic will auto-mute, but when you speak, it will be green and allow you to be heard. Set it correctly, and it will provide a cleaner recording while your guest is speaking.

Scroll down to ADVANCED and look for the VOICE PROCESSING section. A good rule of thumb is to keep these options off, but if you have an echo problem, noise, or hiss, then 'Echo Cancelling' and 'Noise Suppression' can help. If you enable them, test them out to be sure they don't introduce artifacts.
And we are done! 
Invite Guests to your Podcast
Now that you've set up Discord with the Craig bot, all you need to do is invite a guest to your server.
On the left-hand side of Discord are your servers, right-click and choose 'Invite people.' You will see a pop-up with a link. This is how you record conversations and capture the other person's audio when interviewing remote participants.
You can instruct the link to 'grant temporary memberships.' Just click 'Edit invite Link' at the bottom of the pop-up. 
This is the best way to invite a guest to Discord because they don't have to enroll in Discord to be a guest on your podcast or to record conversations. All they have to do is click the link on their phone or computer, put in a temporary name, and they will have access to join your podcast voice channel.
Record Podcast
Now you can record Discord audio as your podcast and include the other person's audio! Having multiple people on your podcast will go a long way to gaining clout.
So, go out and get Discord! Did I mention it's a free download?
I hope this helped you with audio output capture and using Discord to record podcasts.
Final Thoughts on Audio Recording Podcasts
Now you're set-up, and you've learned how to invite your first guest! In this article, I've walked through how to do both.
You won't even need to upgrade to Discord Nitro, either. As long as you have Discord and the Craig bot set up, all you need is a microphone and some guests to get started with your own podcast. Be sure to share your podcasts with me when they're ready! I hope this helped.
Until next time, I'll be on the mic.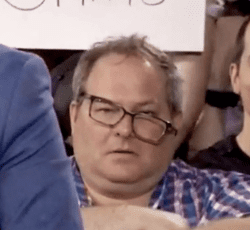 Latest posts by Juan Louder
(see all)
SoundStudiomagic.com is a participant in the Amazon Services LLC Associates Program, an affiliate advertising program designed to provide a means for sites to earn advertising fees by advertising and linking to Amazon.com. We also participate in other affiliate programs which compensate us for referring traffic.