Discord is an online chat app with a following of millions of users. It's become popular for gaming communities but has also found use among other types of communities.
One question that often comes up in discord users is whether Discord server boosts are permanent boosts. The answer is straightforward and complicated at the same time.
Table of Contents
In this comprehensive guide, we'll break down everything you need to know about Discord server boosts!
What are Discord Server Boosts?
Discord Server Boost is a way to show support for your favorite servers and get exclusive benefits in return!
When you boost a server, you'll unlock access to certain perks like emoji and sticker packs, increased video quality, and preferential treatment in the user search feature.
Plus, your server will look super fancy with a unique Nitro booster role that appears next to your name! 
So if you're looking to show some love for your favorite Discord servers, server boosting them is the way to go. Remember that only users with Discord Nitro can boost servers – so if you're not already Nitro-ed up, now's the time!
Key Benefits:
Server boosting will help you use:
Special emoji and sticker packs
Increased video quality
Preferential treatment in user search
Fancy Nitro booster role next to your name
Are Discord Boosts Permanent?
There is nothing like a permanent boost.
Discord Server Boosts last as long as you keep your Discord Nitro subscription active or pay monthly for your server Nitro boosts.
If you cancel your subscription, your Discord Server Boost will remain active until the end of the current billing cycle. The server boost badge expires as well.
It's important to note that if you boost a server and it later goes private, your Discord Server Boost will be removed. This is because server boosts are only meant to be used on public servers.
You can shift your boost from one server to another if you'd like after a seven days cooldown period. If you shift your boost, the server loses the associated rewards. It's your choice if you want to give only a temporary buff to the server.
Do Discord Boosts Expire?
If you are the Discord server owner, you may wonder if a Discord Server Boost is a permanent server boost.
The answer is: it depends. If you have an active Nitro subscription, your Discord server Nitro boosts will not expire. However, if you cancel your Nitro subscription, your server boosts will expire, and you will no longer be able to use them. Discord server boosts expire if you don't pay for them!
Also, if the server owners remove you from the server, your server boost will be removed from his server.
So if you're looking to keep your Discord Server Boosts forever, make sure you're an active Nitro subscriber and on good terms with the server owner!
How Much Does a Discord Server Boost Cost?
1 boost costs $4.99 a month and is open to any member of the Discord Server. Any Discord Nitro customer gets a 30% discount on all Discord Nitro Boost purchases if you're a subscription user.
You can buy as many boosts as you want for your server. The more people that boost a server, the more powerful the perks become.
Benefits to Servers if you Boost Them
There are three levels of benefits that a Discord server can get when their members Nitro Boost them.
Level 1 Perks: Needs 2 Server Boosts
128Kbps Audio Quality
+50 Emoji slots (100 total)
Customer Server Invite Background
Go Live Streams boosted to 720p 60fps
Animated Server Icon
Level 2 Perks: Needs 15 Server Boosts
Everything in Level 1 AND…
+50 Emoji slots (150 total)
50MB upload limit
Go Live Streams boosted to 1080p 60fps
256Kbps Audio Quality
Server Banner
Level 3 Perks: 30 Server Boosts
Everything in Level 1, Level 2 AND…
384Kbps Audio Quality
+100 Emoji slots (250 total)
A Vanity URL
100MB upload limit
You also get the best Live Streams quality which is 1080p 60fps.
How Do I Boost A Discord Server?
Now that you know all about Discord Server Boosts, you're probably wondering how you can get in on the action.
If you have two nitro boosts, got unused free server boosts users, or want to purchase a boost, here are the steps:
Open Discord App on your computer and log in.
Click on the server that you want to boost in the left sidebar.
Click the "Server Boost" button located in the right sidebar.
Choose how many months you wish to boost for and click "Boost."
Enter your payment information and click "Confirm."
Once you've followed these steps, you'll be all set! Your Discord Server Boost will be active, and you'll start enjoying all the benefits that come with it.
How to Change a Discord Server Boost?
It's easy to change your Discord Server Boost if you need to. Just follow these steps:
Open the Discord and log in.
Go to your User Settings.
Click on the Server Boost tab.
Select the Boost you wish to modify by clicking on its three-dot icon.
Select the server to which you want to send the Boost.
Review and confirm your request.
Good. You've done it!
What is a Discord Nitro?
Discord Nitro is a premium Discord subscription service that costs $9.99/month or $99.99/year.
With Discord Nitro, you get access to exclusive features like custom emoji, animated emoji, high-quality screen sharing, increased file upload limit (50MB), and a nitro profile badge. 
You get two server boosts with Discord Nitro. You can use them on any server you want!
Whereas with the regular free version of Discord, you are limited to 10MB file uploads and do not have access to any of the other premium features. 
Conclusion:
So, is Discord server boost permanent? The answer to this question is easier than a simple yes or no. A Discord Server boost lasts as long as you pay for it!
We hope this article has helped us know about discord server boots. If you have any other questions, feel free to leave them in the comments below!
Frequently Asked Questions (FAQs)
Q: Are Discord Server Boosts Monthly?
A: Yes, Discord Server Boosts are a monthly or yearly subscription. You will need to keep your Discord Boosts active in order to keep using the Server Boosts.
Q: How many people need to boost a server for it to reach Level III?
A: In order to reach Level III, 30 people need to be subscribed to Discord Server Boosts. Level three is the highest level a server can reach.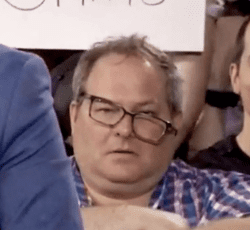 Latest posts by Juan Louder
(see all)
SoundStudiomagic.com is a participant in the Amazon Services LLC Associates Program, an affiliate advertising program designed to provide a means for sites to earn advertising fees by advertising and linking to Amazon.com. We also participate in other affiliate programs which compensate us for referring traffic.