Discord is a highly loved gaming chat platform with many features. It enables users to interact through chat, voice calls, video calls, and streaming while playing with other people worldwide.
Due to its immense popularity, discord has come up with a paid subscription named 'Nitro' to give the users many enticing new features. With this subscription, the user can get added features not accessible to the other users.
If you've been asking yourself this question – Is discord nitro worth paying for? Then you have landed in the right place.
For an active Discord user, a Discord Nitro subscription is definitely worth paying for. If you spend a majority of your time on discord going through different servers or you are someone who wants to make massive changes in their profile, custom emojis, custom number tag, and a bunch of more cool features then yes, discord nitro is worth paying for.
But if you only use discord occasionally to chat with friends, view memes, and play games, you don't need Discord Nitro since a discord can work just fine for you.
Want to know more about Discord Nitro?
Then without further delay, let's talk about discord nitro and understand whether it's worth your money.
Table of Contents
What is Discord Nitro, and what does it do?
Discord Nitro is a paid subscription plan launched by the site which empowers a user to access new features and tools that would enhance the whole gaming experience of the user.
The monthly subscription is around $9.99 for getting these new and exciting features. The yearly subscription is $99.99.
A cheaper version of Discord Nitro with fewer added features is also available under the name 'Nitro Classic.' The users who wish to spend less money can go for the Nitro classic. It costs $4.99 a month and $49.99 for a yearly subscription.
Features offered by Discord Nitro
1. Better and customized discord emojis and stickers
A subscription provides you access to animated GIF emojis and customized stickers which can be sent globally.
You can unlock and use numerous emojis and stickers from different servers around the world. No restriction is imposed on using these emojis and stickers, and you can send them freely without any hassle.
2. Personalized profile enhancements
Discord Nitro subscribers can make changes to their profiles. You can choose an animated avatar that represents you better.
Users can also give themselves a custom tag, so users can control how they showcase themselves on the site.
You can also customize your username. There is a tag number associated with the username; you can change this number with a subscription.
3. HD video streaming
Another great feature that Discord Nitro has is the video quality for streaming videos and sharing gameplay with other players. The video quality available for non-Nitro users is fixed at 720p 30FPS.
But for Nitro subscribers, the site lets you stream HD videos at a higher quality of 1080p 60FPS, which would most definitely enhance the whole streaming experience of the user.
In addition to that, you can also make video calls. You can customize backgrounds to make your video calls more fun.
4. Screen sharing
When you share your screen, other users can see what's happening on your screen in real-time. You can use this feature with a subscription.
The video quality can be extended to 1080p, 60 FPS.
5. Server boosts and support
A key feature of Discord Nitro subscription is server boosts. Typically, you get two server boosts when you take a Nitro subscription. These boosts cost around $4.99, but you get 2 of them for free with a subscription.
You can purchase another server boost if you exhaust both boosts at 30% off. A server boost is an excellent way to expand your server. A Nitro subscription gives you an edge over other non-subscribers.
You get high-quality audio, extra space for emojis, server banners, and many more added features when you boost your servers.
6. Higher upload limits
Besides other features, a Nitro subscription will permit you to upload large files (around 100 MB).
You get to send longer messages as it allows 4000 characters which isn't accessible to non-Nitro users.
It doesn't end here; you get a whopping 200 servers, whereas free users get 100 servers.
7. Fancy Discord username
Discord is a highly popular game chat platform where you can make numerous customizations anytime.
Your username in Discord has two elements: your name and a 4 digit number called a tag. This number is given randomly to users. With a Discord Nitro subscription, you can choose your own 4 digit custom Discord number tag.
Your subscription to Nitro will allow you to make customizations to your name anytime, anywhere. You can make changes to your name as many times as you want. You can choose different names for different servers.
8. Profile badges
To make your profile more attractive, you have an option to add a badge to your profile. This badge is shown to other users to let them know how long you've been using Discord Nitro.
9. Animated profile picture
Do you want your profile to look fun and appealing? That's what this feature is all about. You can create or customize your own digital avatar in the form of GIFs on Discord with a Nitro subscription.
Want a more personalized profile? Make it possible by converting a video of your choice into a GIF by using GIF maker apps and setting it as your profile picture.
10. Other Discord Nitro features
Other advantages of Nitro subscription include server-specific profiles. If you wish, you can set up a unique profile for every server.
How much does Discord Nitro cost?
The most recent version of Discord Nitro costs $9.99 for a monthly subscription and $99.99 for a yearly subscription. Overall, Discord Nitro pricing of a yearly subscription is a better option as it provides around a 16% discount over the monthly subscription.
If you feel unsure about taking a subscription, you can try the monthly subscription to see if it's value for money for you.
Discord Nitro has another version known as Nitro Classic. One of the Nitro Classic perks is it costs less than Discord Nitro. Nitro Classic costs $4.99 for a monthly subscription and $49..99 for a yearly subscription.
If you wish to spend less out of your pocket, you can go for Nitro Classic. You get similar features like Discord Nitro, and the only difference is you don't get the free boosts. But you can still avail 30% discount when you buy a new one.
Nitro vs. Discord Nitro Classic: What's the difference
The main difference between Nitro and Discord Nitro Classic is the free server boosts. With a Nitro subscription, you get two free server boosts which you don't get with a Nitro Classic subscription.
Server boosts can make a significant difference in your overall experience on the site.
Every server on Discord has certain levels. When you reach a level, you get some Nitro perks. Reaching a certain level is directly related to server boosts.
For instance, reaching level 1 will require two boosts, level 2 would require 15 boosts, and for reaching level 3, you would require 30 boosts.
Other differences include upload speed, customized server avatars, and the availability of stickers. In Nitro Classic, you lose out on the 100 MB upload speed. If you upload files often, this could be something to consider.
Other than that, you won't have access to more characters and the limit of 200 discord servers.
Is Discord Nitro worth it?
The answer to this question lies with the user himself. The worthiness of a Discord Nitro subscription depends highly on how much time you spend on discord.
It is definitely worth it for an active user who spends the majority of their time going through multiple discord servers. If you're a well-known or an upcoming streamer, this subscription can be advantageous for you.
If you aren't confident about buying a Nitro subscription, you can first try out the monthly subscription. If you are a server owner, a Nitro subscription really can be beneficial for you as you get 2 server boosts.
On the contrary, if you are an irregular user, spending money on a Nitro subscription might not be worth it.
Can you buy Discord Nitro without a credit card?
Yes, you can get a Discord Nitro subscription without a credit card. You can pay for your subscription using other alternative methods. Let's talk about other ways of payment.
1. Google play gift cards
This is the most sorted and the easiest method of payment. You start by buying a google play gift card and then redeem the gift code on your google play account. After which, you will get credits, and with those, you can buy a Discord Nitro subscription.
2. Using Google pay
Another easy way to buy your Nitro subscription is through google pay. If you aren't an existing google pay user, you can set up an account easily. You can add your bank account to your google pay account and pay for your subscription.
3. Using Paypal
A PayPal user can easily buy a subscription from discord's desktop site. Note that the Paypal option is not available on the phone app.
How does Discord Nitro work?
Using Discord Nitro is quite easy. It is designed so that everything is taken care of after you subscribe. After taking the subscription, close and reopen the Discord app; it will be updated automatically.
Once it is fully updated, you're good to go. All the added features of the Nitro subscription are unlocked, and it's easy peasy to use them.
You can even use discord to record a podcast.
Conclusion
So with that, we have explained everything you need to know about Discord Nitro.
For example, Is discord nitro worth paying for and a bunch of other similar questions that you might have in your mind.
The decision of buying a Nitro subscription really depends on your needs and preferences.
If you are a regular user and use it to communicate with other gamers and communities, buying a Nitro subscription is absolutely worth it.
You get access to so many great features that would enhance your Discord app experience.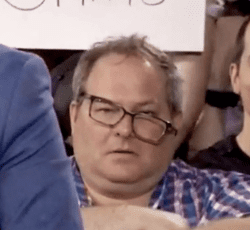 Latest posts by Juan Louder
(see all)
SoundStudiomagic.com is a participant in the Amazon Services LLC Associates Program, an affiliate advertising program designed to provide a means for sites to earn advertising fees by advertising and linking to Amazon.com. We also participate in other affiliate programs which compensate us for referring traffic.