Recording and mixing music at home can be an enriching (and lucrative) experience. But if you're anything like me when I first started, you're feeling overwhelmed with all of the technical music mixing jargon. One of the foundational pieces is a USB audio interface.
But what is an audio interface used for? An audio interface converts analog sounds from your microphone into a digital format readable in computer or laptop software. The interface also sends audio from your computer to other output signals such as headphones and studio monitors.
Keep reading as we distinguish between an audio interface and a sound card, walk you through the most common digital audio interface buzzwords, and help you choose an audio interface.
Table of Contents
Audio Interfaces 101
An audio interface is an essential tool for musicians, sound engineers, and anyone who wants to record digital audio through a computer. It offers better performance than sound cards and, therefore, it's a crucial tool in music production.
An audio interface generally connects to computers via USB, although there are models utilizing ethernet, Thunderbolt, or sometimes Firewire.
Though they have a slight difference in production, audio interfaces have a broad price range from under $100 to a couple of thousand dollars.
Is an Audio Interface the Same as a Sound Card?
Generally, an audio interface is considered a sound card, although the two have slight differences.
Sound cards are meant for general functions and have limited capabilities for recording digital audio.
A dedicated audio interface is like an external soundcard with better recording features.
Ten years ago, people upgraded their sound cards to get professional-sounding audio. An audio interface is now widely used in laptops, desktops, and tablets. Expect to find an audio interface in modern recording studios.
Sound cards are great only if you have less-demanding needs for audio, such as playback and recording at low quality.
So, if you need to listen to some compressed audio on a pair of HiFi speakers, the sound card is a perfect pick.
However, you need an audio interface if you want to record or monitor high-quality audio.
5 Common Audio Interface Buzzwords to Know
Here is a quick rundown of some of the standard terms you'll come across when shopping for an audio interface:
1. Latency
Latency is a short delay in the time when recording audio from the signal point to the computer or device. Though latency is often in milliseconds, it can cause serious problems during live recording. An audio interface has zero latency and zero-latency monitoring, meaning you can hear yourself simultaneously while recording.
2. XLR Inputs
These are the most common connection types in interfaces and other audio mixers. They are used to connect microphones. XLR inputs have a round shape with three pins on one end and three holes on the other.
3. Line Level Inputs and Outputs
Line level inputs are not used to connect mics but rather external processors like delay, reverb, headphone amps, and monitor speakers. The monitor speakers are useful for listening to the recorded audio.
4. MIDI Inputs and Outputs
MIDI means Musical Instruments Digital Interface, and it is the channel that allows digital programs and digital musical gear to communicate. MIDI inputs allow you to send or receive information from a MIDi instrument such as modern MIDI Keyboards.
5. Phantom Power
Phantom power is a kind of power that is used to preamp or power a condenser microphone. However, it is crucial to check if your microphone needs Phantom power; otherwise, you may damage the ribbon.
Questions to Help You Choose if you Need an Audio Interface
To find out which USB audio interface suits your home recording needs, you might want to ask yourself a few questions:
How many mics will you use at a go?
What type of connection does your computer use (Thunderbolt, ethernet, USB)?
Do you need to control the volumes of speakers and headphones?
Once you've answered these basic questions, here are a few advanced questions to look into:
Will you need other features like re-amping outputs, MIDI connections, or digital inputs?
Do you want a high audio sample rate and bit depth (96kHz and above)?
Do you need separate headphones for an artist or feedback (e.g., in a podcast)?
Do you want to add more instruments in the future?
These questions will guide you to finding an audio interface that suits your home recording needs. Remember, there are tons of audio interfaces in the market, so take your time looking for a game-changer.
Best Interface for Recording Vocals (by Experience Level)
There are many interfaces for recording vocals, which we can categorize into three levels: entry-level, intermediate, and professional.
Audio interfaces have all basic features and offer only one or two inputs with one pair of headphones supported. Common brands include Audient, PreSonus, Focusrite, Behringer, etc.
You may need an audio interface for recording vocals. Here are a few examples of audio interfaces for recording vocals:
Entry-Level
PreSonus Audiobox USB96 has two instrument/mic inputs plus volume control for headphones and a pair of MIDI connectors and speaker inputs.
Behringer U-Phoria UM2 provides one instrument input with one mic and a volume control option for headphones. It also has one pair of speakers.
Focusrite Scarlett 2i2 has t2 inputs for line, instruments, or mic, headphone output, and speaker level knobs for one pair of speakers.
Intermediate
UAD Apollo Twin MKII has one guitar/bass DI input and 2 mic inputs. Features plugins of reverb, compressors, equalizers, and amp simulators. Has talkback and cue mix for artists, which can be added to more inputs and outputs.
PreSonus Quantum 2626 includes 16 digital inputs, 8 mic/line inputs, and 2 separate headphone levels. MIDI input and output are also supported.
Focusrite Scarlett 8i6 provides 6 inputs (2 mic inputs plus 4 extra inputs), speaker and headphone control, MIDI connections, and external mic preamps.
Professional
Antelope Audio Zen Tour provides 4 mix and 4 instrument/line inputs, 2 separate headphone control, 2 speaker outputs, and 8 analog outs. It also has an onboard DSP for plugins, preamp outputs, and digital i/o.
MOTU 8M has 8 mic preamps for large recording setups, 16 extra inputs, latency-free effects, and a digital i/o. It also provides MIDI connections.
RME Fireface UCX has unmatched audio quality, 8 outputs, 2 mic, and 6 line inputs. It also has a digital i/o plus world clock connection and latency-free effects for tracking.
Recap: What is an Audio Interface used for?
An audio interface is a bridge between analog sound (your microphone, guitar, or other instruments) and digital sound (laptop, tablet, etc.).
Now that we have scoured through what an audio interface does and why it is crucial in music recording, you should be able to find a suitable one for yourself.
If you're new to audio recording, consider an established brand over lesser-known models. You can't go wrong with a Behringer, Presonus, Focusrite.
Professionals and music enthusiasts who don't mind a challenge can choose high-end brands to produce top-quality sounds.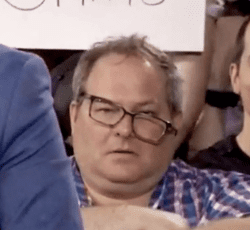 Latest posts by Juan Louder
(see all)
SoundStudiomagic.com is a participant in the Amazon Services LLC Associates Program, an affiliate advertising program designed to provide a means for sites to earn advertising fees by advertising and linking to Amazon.com. We also participate in other affiliate programs which compensate us for referring traffic.