PewDiePie has had a YouTube channel for the last decade, and he is a huge influencer and professional gamer. Many people look to him for advice on what gaming gear to use.
PewDiePie has used a lot of different headphones over the years, but today he is using the PewDiePie limited edition Razer Nari Ultimate.
PewDiePie is Felix Arvid Ulf Kjellberg. He is from Sweden, and he lives in Sussex, England today. His YouTube videos are humorous and focused on gaming, and he is one of the most popular YouTubers out there. He has more than 110 million subscribers, and people all over the world follow him.
When people ask what headphones PewDiePie uses, they get a number of responses.
Table of Contents
What Headphones Does PewDiePie Use?
PewDiePie Limited Edition Razer Nari Ultimate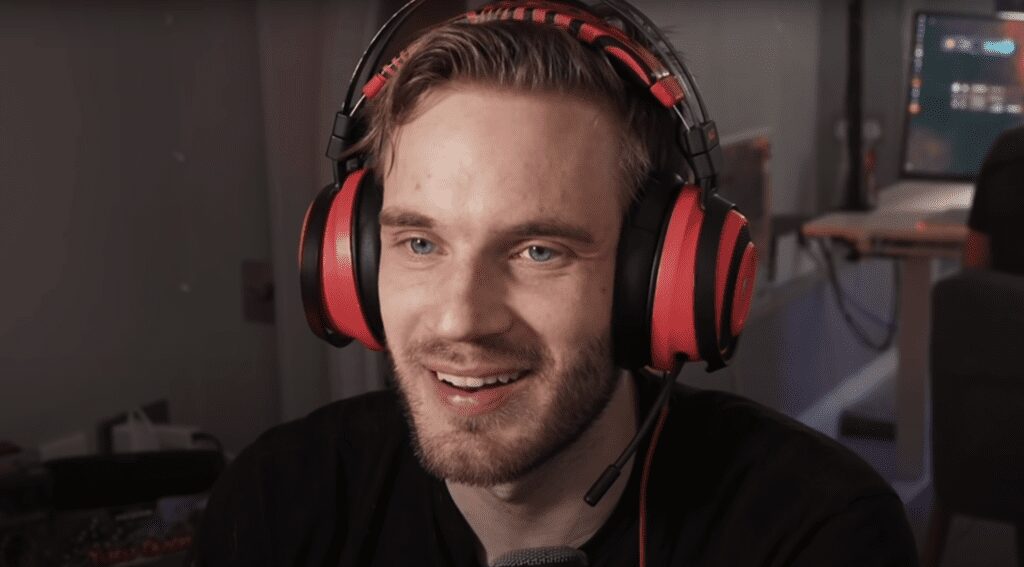 Not only is this the headset that PewDiePie is using, but it is made by the number-one gaming peripherals manufacturer in the United States.
Razer Headphones
It has Razer Hypersense Haptic Feedback for unparalleled immersion, and it provides realistic audio to help you immerse yourself in your gaming experience. You can hear every single sound accurately with THX Spatial 7.1 surround sound in these Razer headphones.
They are lightweight and the headband adjusts automatically for lengthy gaming sessions. These Razer headphones will adapt to the shape of your head for added comfort.
This PewDiePie headset is compatible with PC and PS4 wirelessly, and you can use a 3.5mm cable for a wired connection for a PC, PS4, Nintendo Switch, and mobile devices.
PewDiePie Headset
This PewDiePie headset is popular because it picks up the shape and frequencies of the audio in the game and turns them into lifelike effects.
There are vibrations of different intensity levels that let you know the distance of objects in the game. This gives you a heightened awareness of everything going on in the game.
With spatial audio, it is more than surround sound; you get 360-degree sound all around you. You can react to sounds behind you, above you, and below you. This heightens your senses and sharpens your instincts during the game because it is so lifelike.
Features of the PewDiePie Limited Edition Razer Nari Ultimate
THX Spatial 7.1 Surround Sound
Hypersense Intelligent Haptic Feedback
Sensitivity 107
Connection: wireless USB transceiver, 3.5mm analog
Wireless range: 40 feet
Wireless frequency: 2.4 GHz
50mm drivers with Neodymium magnets
Frequency response: 20 Hz to 20 kHz
What Other Gaming Headphones Does PewDiePie Use?
1. Razer Kraken Pro V2 Gaming Headset
This is another gaming headset that is excellent for gaming. The Razer Kraken wireless headset has built-in advanced 7.1 virtual surround sound quality, and they deliver an immersive experience with accuracy.
This gaming headset is loud and clean with large 50 mm drivers that are custom tuned to give you balanced, clear in-game audio and communication.
They have a microphone that is fully retractable, and it has active noise cancellation. This gaming headset cuts out all noise. You have crystal-clear communication every time.
They are lightweight and durable, as they are made of Bauxite aluminum. The frame of this gaming headset is lightweight and flexible, and it holds up to a lot of use. The ear cushions are oval and cover your ears fully. They are comfortable for long periods of time.
This is a wired and over-the-ear gaming headset, and it uses a 3.5mm audio jack. The combination of durability, precision, clarity, and comfort makes this a great gaming headset for anyone who is serious about gaming.
2. Corsair H2100 Wireless Gaming Headset
This gaming headset has incredible audio, and it gives you 2.4 GHz wireless freedom up to 40 feet. You can use them for up to ten hours on a single charge.
You will have a truly immersive experience, and they offer true multi-channel audio. The Dolby surround sound quality is accurate and makes you feel like part of the game.
This wireless headset has large 50mm neodymium drivers that have amazing range and precision. They are also very comfortable with microfiber wrapped memory foam ear pads. You can play for many hours with these PewDiePie headphones.
They also have an advanced unidirectional noise-canceling microphone for easy communication.
3. Sennheiser RS 170
Time to up your Sennheiser game. This is a wireless set of PewDiePie headphones, and they produce unmatched audio quality. They come with a base station that doubles as a charging cradle, and it also works as a transmitter. It can send signals up to 260 feet.
They are comfortable and feel natural when you wear them. They have large ear cups that don't put pressure on your head.
These Sennheiser headphones also have wireless surround sound, and you will be able to feel completely immersed in gaming, movies, or music. The only drawback is that they aren't portable. They are designed to be used as part of your home theater, and they can give you an incredible gaming experience.
4. Sennheiser Game Zero
The Sennheiser Game Zero was the first set of headphones that PewDiePie wore in his gaming videos. They actually made an endorsement deal with PewDiePie to promote it, and he started using them in 2015.
These PewDiePie headphones are wired, but they are comfortable and lightweight. They have a sturdy build, and they come in black with red accents. The ear cups are large and fit well on your ears without feeling too tight.
This set of PewDiePie headphones also has a pivoting microphone that mutes itself automatically when you place it in a vertical position. The sounds are well-balanced and realistic.
They are priced well, and they are compatible with PC, Mac, Xbox One, PS4, Nintendo Switch, and smartphones. They are closed-back, which blocks outside noise. You can fold them to store them, and you have a volume control on the right ear.
Final Words
People often look to YouTube stars such as PewDiePie to learn about the best headphones. He is an avid gamer and has used a number of different gaming headsets in his decade-plus time of making videos.
He currently uses the PewDiePie Limited Edition Razer Nari Ultimate, and he has been pretty loyal to Razer for the last few years. They are exceptional headphones for anyone looking for an immersive and realistic experience when they are playing games for extended periods of time.
This is a great gaming headset for true gamers.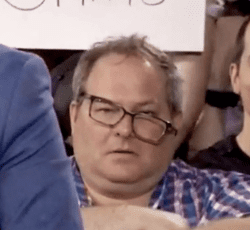 Latest posts by Juan Louder
(see all)
SoundStudiomagic.com is a participant in the Amazon Services LLC Associates Program, an affiliate advertising program designed to provide a means for sites to earn advertising fees by advertising and linking to Amazon.com. We also participate in other affiliate programs which compensate us for referring traffic.