Setting up a recording studio can be exciting for musicians and producers alike. However, finding affordable recording studio equipment without compromising quality can be challenging. Several online retailers and marketplaces offer a wide range of budget-friendly options for building their dream home studio.
Some popular places to find cost-effective recording studio equipment include Amazon, Musician's Friend, and Gear4music. These retailers offer various options, from individual components to complete packages, catering to different needs and skill levels. Researching and comparing products before purchasing is essential, as buyers can find great deals on various microphones, cables, and acoustical treatments.
In addition to buying new equipment, one may consider exploring the second-hand market to find more affordable options. Websites like eBay and Reverb offer used studio gear at discounted prices, allowing buyers to save money while building their recording studio setup. Always be cautious when purchasing pre-owned equipment and ensure its proper functionality before purchasing.
Table of Contents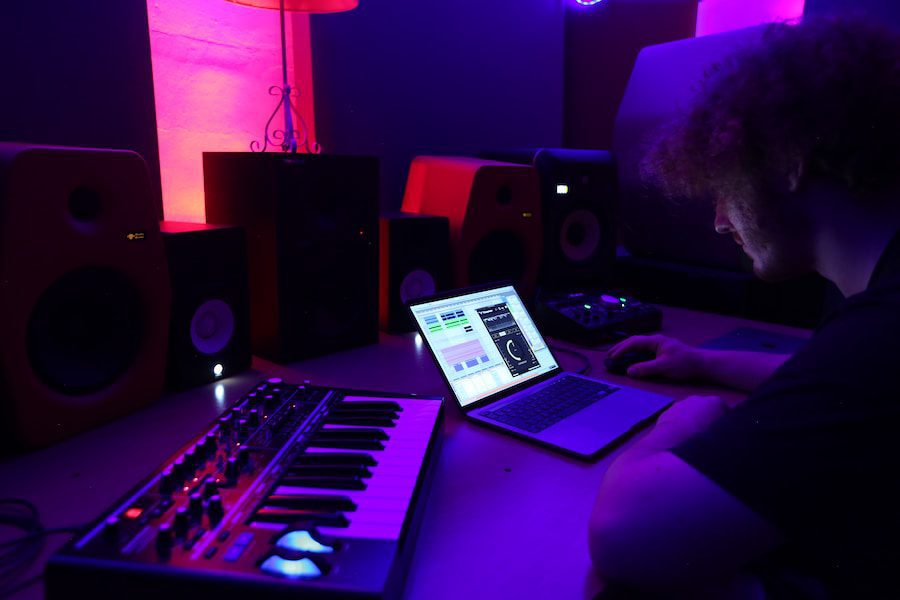 Budget Options for Studio Components
Finding affordable recording studio equipment is possible with careful research and considering different options. The following components are essential for a home recording studio on a budget:
Audio Interface
Microphone
Recording Software (DAW)
Studio Monitors or Headphones
MIDI Controller
For a budget-friendly audio interface, consider the Behringer U-Phoria UMC22, priced at around $70. It offers two inputs for recording vocals and instruments, USB connectivity, and headphone output. Another option is the Focusrite Scarlett 2i2 Studio Home Recording Package for a more comprehensive solution.
When it comes to microphones, one doesn't need to spend a fortune to get decent quality. The Audio-Technica AT2020 is a popular choice for its affordability and performance. Alternatively, some home recording studio packages, such as Presonus AudioBox 96 Audio Interface Full Studio Bundle or Mackie Onyx Producer Studio Bundle, include microphones, allowing you to save money on individual components.
A Digital Audio Workstation (DAW) is essential for recording, editing, and mixing music. For budget-conscious users, consider using the free software, Audacity. It provides a comprehensive set of tools for audio manipulation without additional cost.
Quality studio monitors or headphones are required for accurate audio playback. You can find budget-friendly options like the PreSonus Eris 3.5 or Samson SR860 headphones. Investing in at least one decent pair of studio monitors will greatly improve your mixing and production outcomes.
Lastly, a MIDI controller is essential for integrating electronic and software instruments into your recordings. Look for budget MIDI controllers like the Akai MPK Mini or Alesis V25 to get started with programming and arranging music at a lower cost.
Online Retailers
There are several online retailers where you can purchase affordable recording studio equipment. One popular option is Gear4music, which offers a wide range of studio and production equipment, including audio interfaces, microphones, and studio monitors.
Another reputable online store is Musician's Friend. They offer various recording studio packages, such as the AKG Podcaster Essentials with Lyra USB Microphone and K371 headphones, Steinberg UR22C recording pack, and the Rode Microphones NT1 AI-1 Complete Studio Kit with Audio Interface.
Sweetwater is also worth considering for your studio and recording needs. They provide 0% financing, free shipping, and free tech support for their wide gear range, including microphones, audio interfaces, and more.
For those looking to purchase new or used recording equipment at competitive prices, Reverb has a great selection of items. They offer popular products like the TASCAM DP-006 6-Track Digital Pocketstudio Recorder, TASCAM Porta 02 mkII Ministudio 4-Track Cassette Recorder, and Zoom R8 Multitrack Digital Recorder and USB Interface.
Last but not least, Amazon provides a vast selection of studio recording equipment, including microphones, computer recording devices, and studio environment tools, often at competitive prices. Remember that Amazon is a user-friendly platform with a wide variety of sellers, so it's essential to pay attention to product reviews and seller ratings to ensure a satisfactory buying experience.
Used Equipment Marketplaces
There are several online marketplaces where you can find affordable, used recording studio equipment to help build or expand your home studio. You may find high-quality gear at a fraction of the price of new items by looking for used equipment.
Reverb is a trusted online platform for buying used music gear, including recording equipment. They offer various equipment, from microphones to audio interfaces, at competitive prices. Reverb also has a 14-day return policy on some items, allowing you to test the equipment before fully committing to your purchase.
Another popular marketplace is eBay, where you can find diverse recording equipment, often at discounted prices. As with any online purchase, carefully reviewing the seller's reputation and item description before placing a bid or purchasing is essential.
Sweetwater Gear Exchange is useful for finding previously-owned studio and recording equipment. They offer a variety of items at competitive prices, ensuring you can find the gear you need within your budget limits.
Lastly, Facebook Marketplace is another option for finding used audio equipment locally. By searching within your location, you may find recording studio gear for sale nearby, allowing for in-person pick-up and potential testing opportunities.
When purchasing used recording studio equipment, always assess the item's condition and ask the seller any relevant questions to ensure the gear meets your expectations and requirements.
Local Music Stores and Pawnshops
Local music stores and pawnshops can serve as cheap recording studio equipment options. These locations often carry a range of used gear, including audio interfaces, microphones, and monitors, available at lower prices than purchasing new equipment.
One example of such a store is Music Go Round, a well-known destination for buying and selling used musical instruments and equipment. You can find various items through these stores, such as pre-owned recorders, mixers, and other essential studio gear.
To find the best deals, visiting multiple music stores and pawnshops in your area is important, as each location may have different offerings. Additionally, consider the following tips when shopping for recording studio equipment:
Always test the equipment before purchasing to ensure it is in proper working condition.
Negotiate the price, as used gear can have varying levels of wear and tear.
Research the market value of the equipment you want to avoid overpaying.
Ask the store employees for advice or recommendations on the best gear for your needs.
When searching for budget-friendly recording studio equipment, remember that local music stores and pawnshops may offer a wide selection of gear that fits your budget and needs.
Trading and Bartering
One way to acquire cheap recording studio equipment is through trading and bartering. This method allows musicians or studio owners to exchange unused or old equipment for something they need without spending much money.
Local music stores or online forums, like Gearslutz Gear Exchange, may offer trade options for various types of equipment. Be sure to compare the value of your items and the items you want to ensure a fair trade. Additionally, it might be helpful to research the condition and quality of traded items to avoid disappointment later.
When bartering, it is crucial to establish clear terms and set mutual expectations. Communication with fellow musicians or studio owners regarding the condition of items and the type of trade is essential. This could include discussing specific models or features, transportation, and meeting in a safe location.
Visiting online communities or social media groups can also provide opportunities for trading and bartering. These platforms often allow musicians to connect with their peers, who may be looking to exchange or upgrade their recording studio equipment. Examples of such communities include the We Are The Music Makers subreddit or Music Gear Facebook Group.
DIY Equipment and Assembly
If you're interested in building a home recording studio on a budget, consider exploring DIY equipment and assembly options. Various online resources offer kits and guides to help you create your recording gear, often at a fraction of the cost of traditional store-bought equipment.
One popular option for DIY enthusiasts is the DIY Recording Equipment Store. They offer kits for various audio components, such as VCA compressors, equalizers, and direct input boxes. Beginners can also find starter bundles to help them get started with the basics of recording equipment assembly.
When assembling DIY recording equipment, consider the following steps:
Ensure you have the right tools and materials, as suggested by the kit or guide you are using.
Follow the instructions provided carefully to avoid making any errors that could impact the performance of your equipment.
Take your time and patience during the assembly process, as rushing could lead to mistakes.
If you're unsure about any part of the process, seek help from online forums or YouTube tutorials. People with experience in DIY recording equipment projects can provide valuable guidance and support.
It's worth mentioning that DIY equipment may not always match the performance of high-end store-bought gear. However, it can be a valuable and rewarding process for those starting on a budget or interested in a hands-on learning experience.
Last Thoughts on Where to get Cheap Recording Studio Equipment
When purchasing cheap recording studio equipment, several options are available for those on a budget. You can consider acquiring equipment packages that offer good value for the price, such as the Presonus Eris E3.5-3.5″ Studio Monitors or the Midiplus 32-Key Midi Controller to get your setup for a total of $337, which includes a digital audio workstation!
Online marketplaces like Amazon offer various studio recording equipment at different price points. Additionally, referring to our previous guide, How to Build a Home Studio for Under $350, can help you make more informed decisions on the most suitable gear for your needs.
In summary, those looking for affordable recording studio equipment have numerous options. As the quality of the equipment varies, it is crucial to balance the budget constraints with the need for sound quality and ease of use. Aspiring music producers and recording enthusiasts can build a budget-friendly home studio by researching these options carefully and taking advantage of available deals.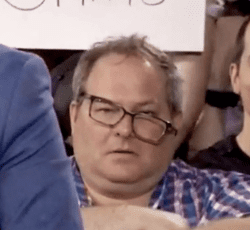 Latest posts by Juan Louder
(see all)
SoundStudiomagic.com is a participant in the Amazon Services LLC Associates Program, an affiliate advertising program designed to provide a means for sites to earn advertising fees by advertising and linking to Amazon.com. We also participate in other affiliate programs which compensate us for referring traffic.