You may want to know whether you should use studio headphones or a monitor when recording audio in a home studio. Some people only have studio headphones and aren't ready to buy monitors, while others may have a preference.
While you can use either studio headphones or monitors to mix in a home studio, some recommend using a pair of monitors or both by starting with studio monitors and then moving to the headphones to correct any details in the mix. Finally, go back to the monitors to finish up.
Continue reading to learn why.
Table of Contents
Should You Choose Studio Headphones or Monitor Speakers?
Although people often think they need to choose, they don't. You will want both to produce a quality product in the end. Studio headphones and studio monitors have different functions when mixing audio, so the only reason to choose one or the other is budget constraints.
The bottom line is that your output will be better if you use both. Take a look at what each can do when you are mixing in a home studio.
What Is the Difference Between Headphones and Monitor Speakers for Mixing?
Interestingly, the major difference you notice when you use headphones versus monitors for mixing is how the brain perceives and interprets sound through each medium.
When you use quality headphones, the sound goes directly into your ears without interference. You can hear every aspect of the sound quality.
Left Speaker, Right Speaker
When you use monitors, the sound is affected by different factors, including the size of the room, what is in the room, the walls, and any background noise. You usually have two speakers, a left and a right, and your left and right ears will hear the sound differently depending on where they are in relation to the speakers.
Your right ear picks up the right speaker's sound more quickly than the left speaker, which adds a delay that doesn't exist when you use headphones. This stereo image makes a difference in terms of how the signals sound when they are mixed.
This is the main difference between headphones and monitors, and you will have a hard time achieving the delay of the stereo image with headphones.
Why Use Both Headphones and Monitors? Left Ear, Right Ear
When you listen to sound with your headphones, the waves go directly into your ears without interference. Any effects in the sound will be exaggerated, and the delays and reverbs come across as being deeper and wider. If the sound has panned instruments, they can appear to be spaced wider.
When you use monitors, you hear the raw sound. The room acoustics from the mix helps to make the sound waves in the room smoother, and the sound can seem brighter and more forceful.
This means that some mixes sound dull on headphones, but the good thing is that you hear all of the details. These details don't come through on monitors. You can use the headphones to fix problems with pitch or timing because the details jump out at you.
People doing samples, audio restoration, or editing often need headphones to hear any distortions. This makes it much easier to clip them out than using monitors. They can hear the smallest errors and fix them without much trouble.
That said, headphones alone aren't necessarily a better mixing tool. You won't be able to hear some errors without a monitor. For example, you may make the stereo fields narrower than you intended when using headphones.
In addition, you might not add as many reverb vocals as you need. Most people suggest using both when making a mix to ensure you cover any errors.
The bottom line is that when your mix sounds good on headphones, it may not sound as good on other systems. Some effects on headphones are much easier to hear, including reverb effects, delay, and panning.
You also need to listen to the subtle sections that include harmonies or background sounds because they may need to be turned up. For this reason, you will want to listen on a monitor to ensure that it accurately translates to the speakers.
Many people mix by starting with monitors, then moving to the headphones to correct any details in the mix. Then, they go back to the monitors to finish up.
How to Choose If You Can Only Have One
If you have to choose between headphones and monitors, there are certain factors that you should consider. Take a look at the following.
1. Affordability
If you have a lower budget, you may want to consider headphones. Studio monitors are more expensive, and you must choose a higher quality but less expensive headphone set before choosing a lower quality monitor.
2. Consider Your Mixing Studio
In some environments, you may prefer headphones. For example, if you are at home and need to keep the sound down or if you have roommates. You may prefer monitors if you are in a private or soundproof location.
3. Why You Are Mixing
You should also consider why you are mixing sound. Some people do it for fun but don't do it very often. You can use headphones if you are not trying to mix blockbuster sound for big clients.
4. Type of Headphones
There are several types of headphones, including in-ear monitors, closed-back, and open-back. They are all different and have different price points, so you need to choose the ones you prefer.
5. Quality of the Device
There are different types of headphones and monitors; you should consider the quality of whichever one you choose. Consider where you are mixing, the size of your home studio, and more. Get the best quality you can afford with your budget.
6. Type of Work
Consider the type of work you do. If you are more professional, you should try to use both. However, if you need to choose one, consider it carefully and get the highest quality device for your budget.
7. Untreated Environments
If mixing in an untreated environment, you should not use a monitor. You must ensure you set up an actual home studio if you want to use them. Make sure that you have proper acoustic treatments for the room.
8. Flat Frequency Response
The frequency range of bass, mids, and treble is called the frequency response. Most headphones have a 20 to 20,000 Hz frequency response, the accepted audible frequency range for humans. The deepest bass frequency is 20, and the highest frequency that the headphones can reproduce is 20,000 Hz.
Headphones can reproduce frequencies ranging from (and sometimes beyond) 20 – 20,000 Hz and provide a flat sound frequency response. This allows you to hear both the bass and the treble.
Final Words
Headphones and studio monitors are both important tools for audio mixing, but there are some key differences between the two. Generally, headphones are better for detecting small details and correcting errors, while studio monitors provide a more accurate translation of the mix to other systems.
If you can afford it, using headphones and studio monitors is the best way to ensure a quality mix. Otherwise, consider your budget, the mixing environment, and the work you do to choose the best option.
When mixing in a home studio, you can choose headphones or monitors. However, if it fits your budget, you should use both.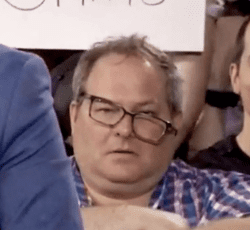 Latest posts by Juan Louder
(see all)
SoundStudiomagic.com is a participant in the Amazon Services LLC Associates Program, an affiliate advertising program designed to provide a means for sites to earn advertising fees by advertising and linking to Amazon.com. We also participate in other affiliate programs which compensate us for referring traffic.