In today's digital age, music enthusiasts and creators often seek affordable and accessible options for recording their projects. One such option is a free-to-use recording studio available online. These platforms provide a range of features to help beginners and experienced artists produce high-quality audio content without breaking the bank.
Several free digital audio workstations (DAWs) and online tools are available, such as Audacity, a popular open-source audio editor compatible with multiple operating systems, and BandLab, an online DAW that offers a comprehensive suite of features for music creation.
These tools provide a variety of recording, editing, and mixing capabilities, allowing users to develop their songs from inspiration to finished projects.
Whether you are working on a personal passion project, launching your music career, or just exploring your creativity, these platforms strive to make the recording process easy and accessible. Utilizing these free resources allows you to experiment with different techniques and develop your skills as a music creator, all without incurring any costs.
Table of Contents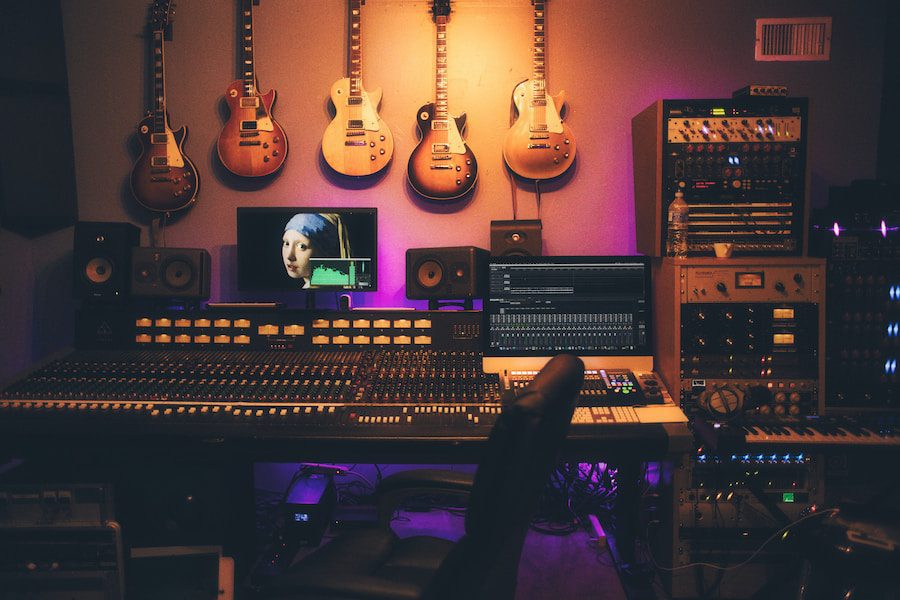 Finding Free Recording Studios
While finding a completely free physical recording studio might be rare, several online options make it easier for aspiring musicians to access digital recording tools. These web-based applications provide a cost-effective alternative to professional studio spaces.
One such free online recording studio is Amped Studio. This software offers a range of essential features for users to experiment with. However, not all musical instruments are available in the free version, and you may need to consider upgrading to a paid subscription for enhanced capabilities.
Another recommended option is GarageBand, known for its user-friendly interface and extensive virtual instruments and effects library. This free software is available for Apple devices, making it an excellent choice for those looking for an accessible entry point into music production.
When exploring free alternatives to paid studios, it is also essential to consider mobile applications. Various studio recording apps are available for Android and iOS devices, enabling users to record, edit, and produce music on the go.
Although free options may have certain limitations compared to professional recording studios, leveraging these digital resources can be an effective way for budding musicians to hone their skills without the financial burden of renting a physical space.
Public Libraries and Nonprofit Studios
Many public libraries and nonprofit organizations have recognized the value of providing free-to-use recording studios for their communities. These spaces often come equipped with professional-grade equipment and software, enabling users to work on various projects such as podcasts, songs, and multimedia productions.
For example, Toronto Public Library offers accessible recording studios with equipment and software for audio and video projects. Similarly, the Chattanooga Public Library has a three-room recording studio covering 1,000 square feet of space on its second floor.
Other institutions, like the Monroe County Public Library, offer in-depth lessons on recording alongside their free subscription-based services for reserving studio space. Another example is the Arlington Heights Memorial Library – they provide a dedicated do-it-yourself space, The Studio, for creative video, music, and graphic design projects.
Additionally, nonprofit organizations might offer video labs, such as the one provided by Campbell County, where visitors can record testimonials and create vlogs or podcasts using green screen technology. These facilities aim to empower community members by giving them access to professional tools and resources that might otherwise be unavailable due to cost or other barriers.
Online Recording Studio Alternatives
Several free online recording studio alternatives can help you develop and record your music without the need for expensive equipment or software. These platforms provide a range of features and tools to help you create and edit your audio tracks. Some notable options include:
These online recording studio alternatives cater to different needs and levels of expertise. They can be an excellent starting point or supplementary tool for musicians, podcasters, and content creators looking to produce quality audio content without investing in expensive software or hardware.
Schools and Universities with Free Recording Studios
Several educational institutions provide free recording studio facilities for budding musicians and content creators. These facilities cater to their enrolled students, staff, and members of the public.
One such example is Glasgow Caledonian University, which recently opened a new free-to-use podcast recording studio. The facility is available for access to the public, students, and staff, providing an excellent opportunity for aspiring podcasters to gain hands-on experience.
Similarly, some universities in the Southeastern Conference offer free, non-restricted on-campus recording studios. Schools like Vanderbilt University and the University of Florida are among the institutions that provide these services.
In Italy, CPM Music Institute is a notable school that has revolutionized the music education scene since 1984. The institution boasts extensive practice facilities, including rehearsal spaces and recording studios, allowing students to develop their skills in a creative environment.
Other initiatives, like the inclusive music recording studio partnership involving Syracuse University, SubCat Studios, and local high schools, provide free access to professional recording studio facilities through two-week summer camps.
DIY Home Recording Studios
Setting up a DIY home recording studio can be cost-effective for independent artists and home recording enthusiasts. The good news is that creating your own studio doesn't have to be complicated or expensive. You can achieve a simple, low-cost recording space by utilizing your existing resources and some creative hacks shared by various sources.
Keep your home studio setup straightforward to make it more budget-friendly. To start, you can use your computer as the core of your studio, utilizing free or inexpensive software for recording and editing. Additionally, investing in a decent pair of headphones and a quality, affordable microphone is essential for capturing clear audio.
MakeUseOf shares several DIY hacks for improving your home recording space without spending a fortune on professional gear. Some tips include using blankets or pillows to dampen sound reflections, creating do-it-yourself acoustic panels using affordable materials, and optimizing your recording space for minimal background noise.
TechSmith offers a step-by-step guide for creating a more extensive DIY recording studio that covers your office or home recording setup, including tips on soundproofing, room layout, and equipment selection.
Ultimately, building a home recording studio for free or on a budget may require creativity, resourcefulness, and compromise. However, with the right approach and some strategic investments, you can achieve a functional and high-quality recording space that suits your needs.
Conclusion
In summary, finding a completely free-to-use recording studio is unlikely due to the resources and equipment required to maintain such a space. However, alternatives such as affordable home studios have become increasingly popular and accessible for many musicians and sound creators. Even commercial hits can be produced in home studios with the right skills and equipment.
Aspiring musicians can also investigate community centers and local libraries that might offer free or low-cost access to basic recording equipment. Additionally, collaborating with other musicians and sharing resources can be viable for those seeking a cost-effective recording approach.
To further enhance your recording experience and knowledge, consider taking advantage of free online courses covering various aspects of music production and sound engineering. Ultimately, while a completely free recording studio may not exist, numerous resources and alternatives can facilitate affordable and creative sound recording experiences.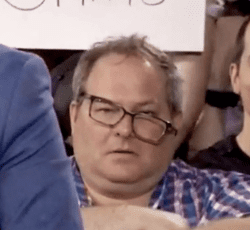 Latest posts by Juan Louder
(see all)
SoundStudiomagic.com is a participant in the Amazon Services LLC Associates Program, an affiliate advertising program designed to provide a means for sites to earn advertising fees by advertising and linking to Amazon.com. We also participate in other affiliate programs which compensate us for referring traffic.