Putting a pop filter on a boom arm is a simple process that can significantly enhance the quality of audio recordings. Pop filters are essential tools for anyone who wants to record clear and crisp vocals, and a boom arm is an excellent way to position the microphone for optimal sound capture.
A pop filter is a device that helps to reduce popping sounds that occur when a person speaks or sings into a microphone. Popping sounds are caused by bursts of air that hit the microphone when a person pronounces certain sounds, such as "p" or "b." Pop filters work by diffusing the airflow and preventing these bursts of air from reaching the microphone.
Attaching a pop filter to a boom arm is a straightforward process that requires no special skills or tools. Most pop filters have a clamp that can be attached directly to a boom arm or microphone stand. Following simple steps, anyone can attach a pop filter to a boom arm and start recording high-quality audio.
Table of Contents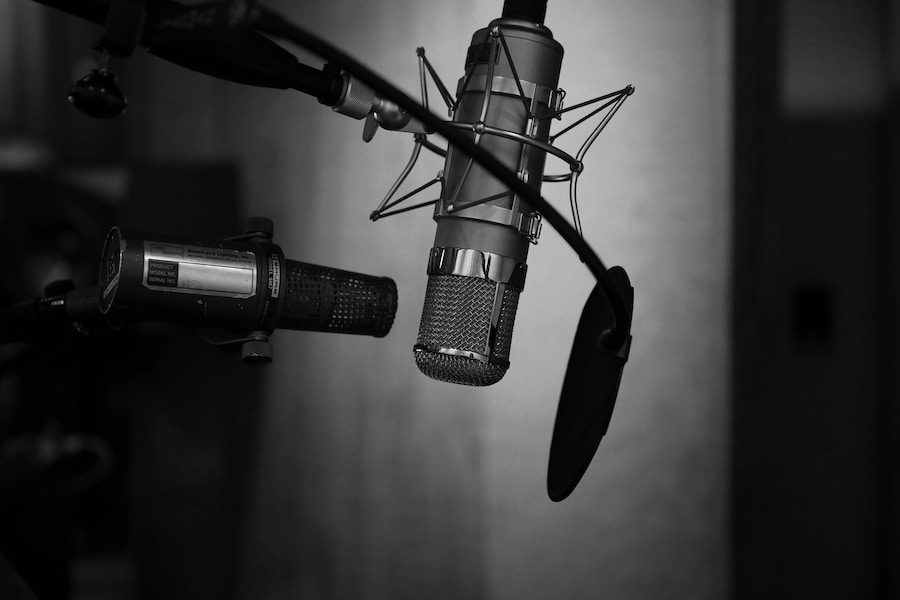 What is a Pop Filter?
A pop filter is a device used to reduce the popping sounds created when a person speaks or sings into a microphone. These popping sounds are caused by the sudden release of air when certain letters and sounds are pronounced, such as "p" and "b."
A pop filter is typically made of a thin piece of material, such as nylon or metal, stretched over a circular frame. It is placed between the microphone and the person speaking, with the microphone on one side and the speaker on the other. The pop filter acts as a barrier, preventing the sudden air release from reaching the microphone and causing the popping sound.
Pop filters are commonly used in recording studios, radio stations, and other environments where high-quality audio is important. They can also be used by podcasters, streamers, and other content creators who want to improve the clarity and quality of their audio recordings.
Why Use a Pop Filter?
A pop filter is an essential accessory for anyone who wants to record audio that sounds professional. It is a simple device used to prevent the popping sound when the air hits the microphone when speaking words that begin with letters such as P, B, and T. This popping sound can distract and annoy listeners. It can ruin an otherwise great recording.
Pop filters are commonly used in recording studios, radio stations, and podcasting setups. They are also used by voice actors, singers, and anyone who needs to record clear and free of unwanted noise audio. Placing a pop filter between the microphone and the speaker's mouth helps to reduce the popping sound and other unwanted noises that can occur during recording.
Pop filters are also useful in preventing moisture buildup on the microphone. When speaking for extended periods, saliva can accumulate on the microphone, which can cause it to malfunction. A pop filter helps to prevent this by acting as a barrier between the speaker's mouth and the microphone.
How to Attach a Pop Filter to a Boom Arm
Step 1: Gather Materials
Before attaching the pop filter to the boom arm, gather all the necessary materials. You will need a pop filter, a boom arm, and a microphone.
Step 2: Adjust the Boom Arm
Adjust the boom arm to the desired position. Make sure it is securely attached to the stand or desk. The boom arm should be at a comfortable height and angle for the user.
Step 3: Attach the Pop Filter
Attach the pop filter to the boom arm using the clamp or bracket provided. Place the pop filter in front of the microphone, about 2-3 inches away, and adjust the angle as needed. The pop filter should be positioned to reduce plosives and other unwanted noises effectively.
By following these simple steps, you can easily attach a pop filter to a boom arm and enhance the quality of your audio recordings.
Tips for Using a Pop Filter
Keep it Clean
Keeping your pop filter clean is important to ensure it functions properly. A dirty pop filter can cause a buildup of saliva and mucus which can negatively affect the sound quality of your recordings. To clean your pop filter, gently wipe it down with a damp cloth or use a mild soap and water solution. Be sure to let it dry completely before using it again.
Positioning Matters
The positioning of your pop filter is crucial for getting the best results. It should be placed 2-3 inches away from your microphone and at a 45-degree angle. This will help reduce plosives while allowing clear and natural-sounding vocals. It's also important to ensure that the pop filter is not blocking your view of the microphone or obstructing your ability to perform.
Experiment with Distance
While 2-3 inches is a good starting point, it's important to experiment with different distances to find what works best for your microphone and voice. Some microphones may require a greater distance, while others require closer proximity to achieve the desired results. Try recording yourself at different distances and listen back to find the sweet spot for your setup.
Conclusion on Attaching a Pop Filter to Your Boom Arm
Putting a pop filter on a boom arm is a simple process that can greatly improve the quality of your recordings. Using a pop filter, you can reduce or eliminate plosives and other unwanted sounds that can make your recordings unprofessional.
When choosing a pop filter, it is important to consider the size of your microphone and the type of boom arm you are using. Make sure to select a pop filter that is compatible with your equipment and provides adequate coverage for your microphone. Alternatively, you could make a budget-friendly DIY pop filter from a sock.
Once you have selected a pop filter, attaching it to your boom arm is a straightforward process. Simply slide the clamp onto the boom arm and adjust the angle and position of the filter to suit your needs. You can quickly and easily set up your pop filter for each recording session with a little practice.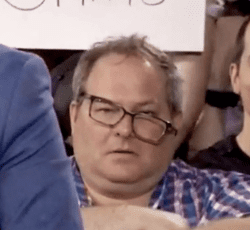 Latest posts by Juan Louder
(see all)
SoundStudiomagic.com is a participant in the Amazon Services LLC Associates Program, an affiliate advertising program designed to provide a means for sites to earn advertising fees by advertising and linking to Amazon.com. We also participate in other affiliate programs which compensate us for referring traffic.