FL Studio Fruity Edition is an excellent DAW (digital audio workstation) or music production software for beginners.
The Fruity Edition is an entry-level virtual music studio that allows you to create, mix, and edit music with a selection of virtual instruments and effects. But will it have everything you need to make full-length songs?
Fruity Edition will not allow you to record vocals directly, nor will it have audio clips in its playlist. You can record your vocals and instrumentals on external audio software and upload them. However, you can upgrade to a higher version of FL Studio to get recording capabilities.
Read on to learn how to use vocals and instruments in FL Studio Fruity Edition. This article will also discuss the benefits of upgrading to higher versions of FL Studio.
Table of Contents
How To Add Audio or Vocal Recordings Using FL Studio Fruity Edition
The Fruity Edition is FL studio's most basic DAW.
It comes pretty well equipped with over eighty instruments and effects, making it a valuable tool for composing, editing, and to master professional quality music creation.
However, the Fruity Edition's main limitation is that it doesn't support audio recording or audio arrangement in the playlist.
The good news is you can still add audio to your projects by audio recording vocals or any musical instrument using external cross-platform audio software like Audacity. Audacity is free and open-source music-making software, making it easily accessible.
With Audacity, you can record audio of your vocals or instruments using a microphone and digitize the audio recording by converting it into different file types. You can then load your recordings from Audacity to FL Studio Fruity Edition's 'Channel Rack' as samples.
Here's how you can load your records from Audacity to FL Studio Fruity Edition:
Drag it directly to the channel rack to open the file in FL. 
If that doesn't work, click on the (+) sign and choose Sampler from the Channel Rack and select your recording by clicking on the folder that contains your audio files.
On the channel audio settings, choose Auto Detect and select your desired tempo. 
Next, set the stretching algorithm to E3 Generic.
To trigger the vocal samples to play, go to the piano roll and add a C5 note that matches the length of the vocal recording.
Now place the pattern containing your vocals into the playlist, and your vocals should now be part of your composition.
Other Versions of FL Studio
If you compose mostly instrumental music, the FL Studio Fruity Edition will cater to your needs.
You can add vocal recordings or external instruments, but the inconvenience there is not being able to drag and drop the file directly to your playlist.
The higher versions of FL studio allow you to drag and drop audio samples and conveniently record vocals and instruments directly to the software. However, there's no harm in starting with the entry-level version because you can simply pay the price difference to upgrade to the next highest version.
Here is some additional information on a few of the other versions of FL Studio and their features. 
FL Studio Producer Edition
The Producer Edition only costs a hundred dollars more than the Fruity Edition, and it gives you almost everything you need to produce, master, arrange and mix music on a professional level.
Given the limitations of the Fruity Edition, it's highly recommended that you start with the Producer Edition.
Using the Producer edition will mean that you won't have to download additional software to record vocals. This edition will allow you to record your vocals and other musical instruments directly to the software using a microphone or external synthesizers. 
You also get two audio editors and six more musical instruments and effects. 
FL Studio Signature Edition
The Signature Edition allows you manually correct the pitch of instruments and vocals using an additional audio editor called Newtone.
Newtone is a pitch-correction and time manipulation editor that lets you slice, correct, and edit any recording.
Aside from the other editor, the Signature Edition gives you seven additional instruments and effects over the Producer version. Another advantage is the Fruity video player, which lets you play video or flash files in-sync with your music, which comes in handy if you want to create a soundtrack for video content.
FL Studio All Plugins Edition
As the name suggests, the All Plugins Edition gives you all the features of the Signature Edition and access to all the plugins that are available in the Image-line store.
Any future plugins released will not be included, but you'll be able to get them at a reduced cost.
All versions of FL studio come with lifetime free updates.
The table below shows the difference between each version according to the image-line.com website.
| | | | | |
| --- | --- | --- | --- | --- |
| | Fruity Edition | Producer Edition | Signature Edition | All Plugins Edition |
| Audio Editors   | – | Edison | Edison | Edison |
| | – | Newtime | Newtime | Newtime |
| | – | – | Newtone | Newtone |
| Additional Effects (Not included in lower version)    | – | Frequency Shifter | Gross Beat | Pitch Shifter |
| | – | Maximus Multiband Maximizer | Hardcore (11 Guitar FX) | Transient Processor |
| | – | Vocodex | Pitcher | – |
| | – | – | Vintage Chorus | – |
| Additional Instruments(Not included in lower version)         | – | Slicex | DirectWave Full | Drumaxx |
| | – | SoundFont Player | Harmless | Harmor |
| | – | Sytrus | – | Morphine |
| | – | – | – | Orgun |
| | – | –  | – | Poizone |
| | – | – | – | Sakura |
| | – | – | – | Sawer |
| | – | – | – | Toxic Biohazard |
| | – | – | – | Transistor Bass |
| Video  | – | – | Fruity Video Player | – |
| Midi Support and Scripting | Yes | Yes | Yes | Yes |
| Included Content (Sample, Loops, Presets) | Yes | Yes | Yes | Yes |
| Lifetime Free Updates | Yes | Yes | Yes | Yes |
Note that the higher versions have everything the lower versions have.
Final Thoughts
The FL Studio Fruity Edition doesn't allow you to record audio directly or drag and drop samples to the playlist.
You can still add vocals and other musical instruments with the Fruity Edition, but it will involve external audio software, and you will not get as much flexibility in fine-tuning the recordings.
The FL Studio Producer is the best version for complete song creation and microphone recording. If you need additional effects and instruments, you can spring for the higher versions of FL Studio, which also gives you pitch correction and time manipulation.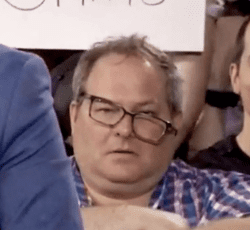 Latest posts by Juan Louder
(see all)
SoundStudiomagic.com is a participant in the Amazon Services LLC Associates Program, an affiliate advertising program designed to provide a means for sites to earn advertising fees by advertising and linking to Amazon.com. We also participate in other affiliate programs which compensate us for referring traffic.