As podcasts become more popular, a lot of people are producing them. It is always important to develop a following, and people often want to see the hosts and guests.
You can use a camera to start taking high-quality video footage of your podcasts and uploading the video recording to reach more people. The key is to have a quality camera so that your podcasts look professional. Which is the best video camera?
Let's review some of the best DSLR cameras as well as a mirrorless podcast camera.
Table of Contents
The Best Camera for Podcasting
1. Sony FDR-AX53
Podcast camera
This camera is one of the best cameras for podcasters who want a camera that produces high-quality videos or live streaming. It is an entry-level camera that can shoot video in full HD at 120 fps, and it produces 4K images.
It has manual buttons that you can customize, and it has a high bit rate of 100 Mbps for any 4K images.
Video Quality
You can produce high-quality videos in 4K easily, so your podcasts look professional. The camera has faster autofocus and can record video in 4K UHD video quality with 100 Mbps.
Audio Quality
It also has a Dolby 5.1 Surround Sound microphone, so it records sound from every direction.
This makes your podcasts more accurate.
Pros:
It can live stream through WiFi or a tethered smartphone
Battery life: lasts for 150 minutes of continuous recording
It has OLED EVF viewfinder for outdoor shooting
NightShot Infrared System allows you to shoot at night or in darkness
WhiteMagic feature allows you to see the LCD screen in bright light
Cons:
HDMI can be used in playback, but not in live streaming
2. Panasonic HC-V770
Podcast video camera
This camera from Panasonic is another one of the best cameras for video podcasting as an entry-level camera at an affordable price. Podcasters can start with this one as they are starting to monetize their podcasts. It has a 5.1 Channel Surround Sound microphone, so it can get rid of wind noise.
The microphone and headphones have separate jack ports, so it is easy to monitor the sound.
You can connect to WiFi with this camera, and then see its live view on your smartphone. You can also choose between Full HD and 4K resolution video quality when you buy the camera.
However, the Panasonic HC-V770 has a short battery life, but it is still regarded as one of the best cameras for video podcasts and live streaming.
Pros:
Surround sound microphone eliminates wind noise
It supports several WiFi capabilities
It has 5-axis Hybrid Optical Image Stabilization to prevent blurring
High dynamic range works well in low light
Cons:
Short battery life of 55 minutes
3. Canon Rebel SL3
Video Podcast Camera
Another great camera for video podcasting is the Canon Rebel SL3. It is one of the best available DSLR video cameras because it is easy to use for anyone, including amateur video podcasters. It is a great first camera, and it is affordable and easy to use. It has excellent built-in features to guide you.
Audio quality
This camera has a side-hinged touchscreen and a 3.5mm microphone jack, so you get video quality and audio quality. You can choose different angles to capture different shots, and the touchscreen responds well.
It focuses quickly and easily, and you can easily focus on a subject by touching the screen. It also has Eye Detection AF to help focus on the subject. It can take 4K videos at 24 fps.
Pros:
Is the smallest and lightest DSLR on the market
Has a useful guide mode for someone just starting out
Is affordable and easy to use
Has sensitive touchscreen for quick focus
Reasonable video quality
Cons:
Not great for close-up subjects
4. Canon M50
Video quality
This Canon video camera is budget friendly, and it is an entry-level hybrid camera for video podcasting. It has a 24.1 MP CMOS and a DIGIC 8 imaging processor that gives you quality images, and it is the first mirrorless camera that Canon has made. It has 4K video capacity at 24 fps.
It produces video in excellent video quality, and it records for up to 30 minutes.
You can use it in low light, and it records in stereo sound because it has dual internal mics as well as an external mic input. The touchscreen has a three way vari-angle, and it has touch focus, drag focus, and menus for navigation.
The user interface is simple and easy to use, and it has a Guide mode that makes it easy for anyone to create professional videos.
Pros:
Is easy to use
Has versatile Electronic ViewFinder
Has silent shooting scene mode
Guide mode simplifies features
Is budget friendly and high video quality
Mirrorless camera
Cons:
Doesn't have a headphone jack
5. Nikon D5300
This DSLR camera is often referred to as one for advanced beginners. It has a sensor that is 24 MP, so you get excellent video quality for your podcast. It has a small DSLR camera body, and it easily mounts on a tripod for use.
You can film videos in Full HD. Your video podcast will have excellent video and sound quality. The Nikon D5300 also has long battery life.
This camera has the same design as other Nikon DSLR cameras, and it is solid and durable. It is comfortable to use, and it has a built-in flash, 15 buttons, 3 dials, and 2 switches. It also has a vertical angle LCD, and it is comfortable to hold.
Pros:
Long battery life
LCD vari-angle touchscreen
Impressive image quality with 24 MP sensor video quality
Solid and durable body
Cons:
6. GoPro HERO 10 Black
The GoPro is known as an action camera, but it also works well for video podcasting. It is a compact camera, easy to use, and easy to operate, and it has a built-in touch display that makes it easy to frame your shots.
You can mount the camera on anything, which makes it easy to create a video podcast anywhere.
This GoPro can shoot up to 5.3K and 4K video quality footage at 120 fps. It also has a HyperSmooth 4.0 feature that makes your videos smooth and steady.
The wide angle lens goes up to 155 degrees, so you can capture all kinds of scenes. It has a touchscreen display that makes it easy to adjust any of the settings.
You can also use the voice command to start or stop recordings while you stay where you are.
Pros:
Wireless transfer of recordings
Ability to livestream to YouTube
Great image stabilization
Voice command feature
Waterproof and durable body
Very portable camera
Cons:
Final Words
If you plan to make a video of your video podcast to upload, you need a good camera. There are a lot of great video cameras out there, including all of those listed above. Look through the different options and choose the one that you prefer.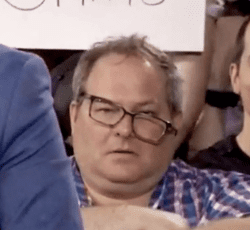 Latest posts by Juan Louder
(see all)
SoundStudiomagic.com is a participant in the Amazon Services LLC Associates Program, an affiliate advertising program designed to provide a means for sites to earn advertising fees by advertising and linking to Amazon.com. We also participate in other affiliate programs which compensate us for referring traffic.