Nothing spoils an event or a recording more than a microphone that refuses to pick up your voice. This common issue can happen for several reasons. But are there any quick fixes?
Your microphone fails to pick your voice because of problems with connectivity, software compatibility, or output mechanisms. You must check the hardware-software compatibility if you want to connect the mic to a computer. You can do this by adjusting the system's sound settings.  
Before you replace your microphone, you must try to identify the problem. Often, the issue is minor, and you can fix it by changing a few sound settings. If you want to know how to identify the problem and fix your mic, keep reading. 
Table of Contents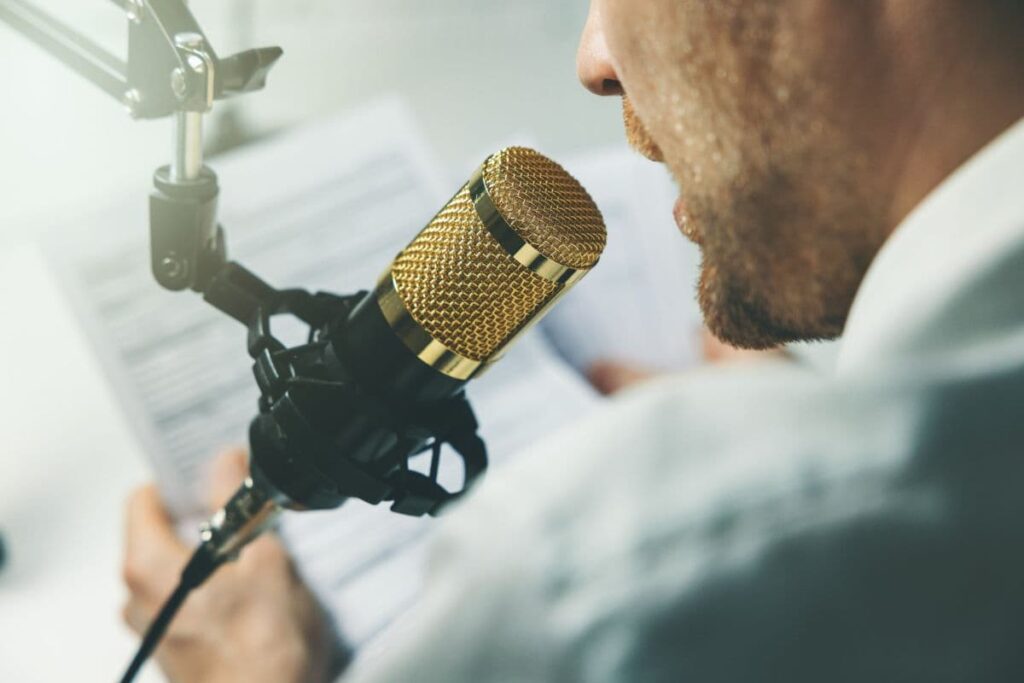 Reasons Your Mic Refuses to Pick Your Voice
The microphone failing to pick up your voice is a common problem. Whether you need to record, join an online meeting, or speak at an event, you're in trouble if your mic doesn't work. Luckily, you may be able to fix it on your own. 
Let's look at some of the reasons why your microphone does not pick up your voice.
Is It Plugged In and Turned On?
Starting with the basic solution is always good, so check if your mic is connected and turned on. Here are a few key factors to keep in mind when setting your mic up for recording:
If you have a wireless Bluetooth mic, you must check it for connectivity. 
For the ones that run on batteries, try putting in new batteries. 
Some microphones are rechargeable, so check their charge status. If they are fully charged and still not picking up your voice, try connecting them to the charger and see if the problem persists.
In the case of cables, connect the microphone to the electricity source and the output device. 
If you have a USB microphone, the port can be problematic. You can connect the mic to a different USB port to see if it works. 
Is Your Microphone Muted?
The microphone could be muted if it does not pick up your voice despite being on and connected to the output device. Locate the mute button and make sure the mic is unmuted. If the microphone has an output device, be sure to unmute the device too.
In the case you're using an online meeting software (such as Zoom), your host may have put you on mute. You can request them to unmute you. You also have the option to unmute yourself. However, if the host has muted all the members, only they can turn your mic on. 
Turn Up the Volume
So, your mic is all plugged in and unmuted, but it still does not pick up your voice. The next step is to double-check the volume and turn it up.   
Check the volume of your microphone and the output device if the mic has one. You must also turn the speakers' volume up if you want to record using a computer.
Sometimes your microphone works but the sound quality is so poor that you think it's not working. If you notice quality problems after turning up the volume, I recommend my guide on poor microphone sound quality.
I discuss how cleaning the mic and eliminating noise may resolve your problem. Microphone Quality Suddenly Bad? How to Fix It
Are You Using a Directional Microphone?
A directional microphone picks up sounds from a particular direction. So, if your mic only picks up sounds from the front and you are sitting on its side, the mic may not pick up your voice. You only have to position yourself correctly for the mic to pick up your voice. 
Check the Software/Operating System
When you are using a computer to record audio, and the mic cannot pick up your voice, the problem could be with system settings. 
You may need to check your software or operating system. It may require adjustments in the following areas:
volume
speakers
input devices
accessories compatibility 
Every software or operating system has an option to choose your input devices. Let's look at how to do this on different devices:
For Windows Systems
In Windows, you can find the sound settings in the Settings menu.
Let's first connect the microphone:
Go to Start, open Settings, click on Systems, and select Sound. 
Next, you will get the option to select your Input Device. The menu will have the names of the connected devices (microphones). Choose the correct option and click on Add Device.
If your microphone cannot pick up your voice after connecting it, you should check if it is the default input device.
Once your microphone is connected, you must enable it:
Click the Windows icon, and a menu will open. Select Device Manager from the menu. 
Next, you will see the option of Audio Inputs and Outputs. You will get a drop-down menu after clicking it.
Right-click on the Microphone option from the drop-down menu. You will see another menu and the option to "enable device." Click on it.
Be sure to set your microphone as the default device for your computer. Here's how you can do this:
Click the Windows icon, type Change System Sounds, and select it from the control panel. 
Now, click the Recording tab, select the microphone you want, right-click on it, and choose Properties. 
Clicking Properties will open a new Window where you will see the Device Usage option at the bottom. It will have the option Use this Device (Enable). Click the option and press OK. 
At this point, you've connected, enabled, and set your mic as the default device for your computer. Now, you just need to allow your apps to access it:
Go to Settings and select Privacy from the pop-up window. 
The left panel will have an option that says "Microphone." Click that.
A new window will open. You must turn on the option, Allow Apps to Access your Microphone. 
For Mac Systems
In iOS, the sound settings are located in System Preferences. 
Choose Sound from the System Preferences menu. This will open a menu with the option of Input. Click on Input, and you will see all the possible options for input devices. You must select your mic from this list of options. 
Next, go to the Output option and select the device you want to hear your audio through. 
There is another way to do this:
Go to System Preferences and select the Privacy tab. 
You will see a panel on the left side of your screen. Select Microphone from the panel. 
Next, you will see a window giving you options for different apps. Choose the app that you want to connect with your microphone.  
Incompatible Device Drivers Can Limit Mic Operation
If your mic is connected to a computer for recording and not picking up your voice, you should check the microphone's compatibility with the computer's sound card.
If your mic's model is new and the operating system and device drivers are outdated, the mic may not be compatible with the software. 
Conclusion
The reason the microphone does not pick up your voice could be related to either the hardware or the software. In both cases, you may be able to solve the issue without too much fuss. 
However, if the microphone is broken or defective, you may have to replace it with a different one.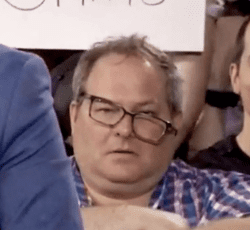 Latest posts by Juan Louder
(see all)
SoundStudiomagic.com is a participant in the Amazon Services LLC Associates Program, an affiliate advertising program designed to provide a means for sites to earn advertising fees by advertising and linking to Amazon.com. We also participate in other affiliate programs which compensate us for referring traffic.