As smartphones evolve, so does the need for various accessories to enhance the user experience. One such accessory that iPhone users often seek is an AUX cord. An AUX cord allows iPhone users to connect their devices to various audio systems, such as car stereos, speakers, or headphones, enabling them to listen to music or podcasts with improved sound quality.
Many options are available to those searching for an AUX cord for their iPhone. Several retailers, both online and physical, offer a variety of choices to suit different needs and preferences. Well-known retailers such as Best Buy, Amazon, and Target carry a range of AUX cords compatible with iPhones, with varying lengths and prices to accommodate consumer desires.
For those who use Amazon almost exclusively, here is a quick list of the compatible aux cords for each iPhone. Read further for additional sources of iPhone aux cords.
When searching for the perfect AUX cord for an iPhone, it's essential to consider factors such as compatibility with the device, quality of the cable, and durability. It's also crucial to ensure that the cord supports all iOS versions, which ensures broad compatibility across iPhone models. With careful research and consideration, iPhone users can find the ideal AUX cord to optimize their listening experience.
Table of Contents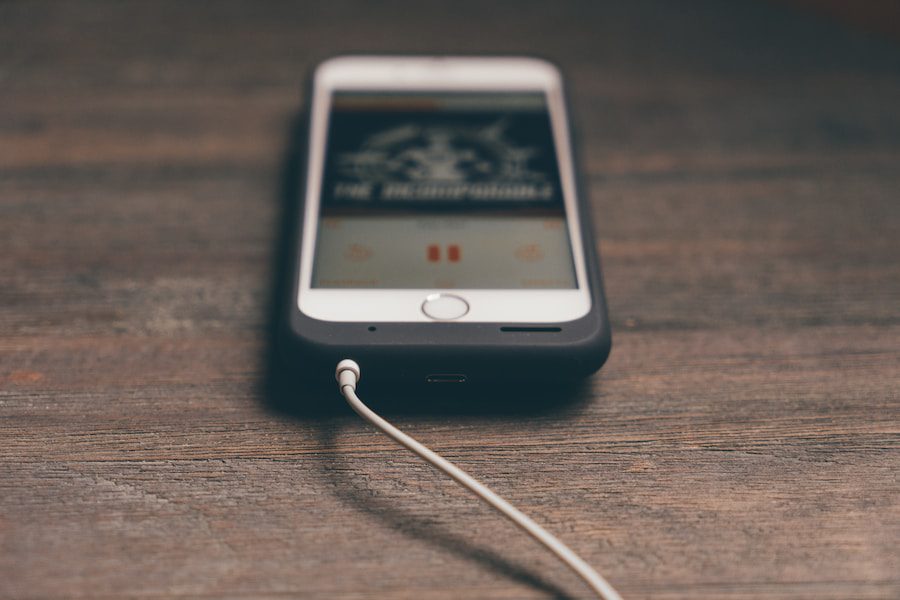 Physical Stores
Several physical stores carry these cables if you want to purchase an AUX cord for your iPhone. One popular option is Best Buy, where customers often search for iPhone AUX cables. Best Buy offers a range of AUX cords backed by their brand, ensuring durable and high-quality cables.
Another store where you can find an AUX cord for your iPhone is Target. Target offers a decent selection of AUX cords, and their website allows you to check the availability of cords in-store, making it easy to locate and pick up a cable at your convenience.
In addition, the Apple Store carries a variety of cables, charging docks, and external batteries for the iPhone. While their primary focus is on Apple-branded accessories, you may find AUX cords suitable for connecting your iPhone to audio systems at an Apple Store or authorized retailer.
It's worth noting that while many physical retail stores carry AUX cords for iPhones, the specific cable you require may depend on your iPhone model. For example, iPhones with a Lightning port will need an AUX cord with a Lightning connector or a Lightning-to-3.5mm adapter to connect to standard AUX inputs. Always ensure you purchase the right cord for your device's compatibility.
Online Marketplaces
When looking for an AUX cord for your iPhone, several online marketplaces offer a variety of options to choose from. These platforms provide a convenient way to compare product features, reviews, and prices.
One well-known online marketplace is Amazon. They provide a wide selection of iPhone AUX cords, like the oldboytech 2 Pack AUX Cord and the Apple MFi Certified Lightning to 3.5mm AUX Audio Cable, which caters to various iPhone models and ensures compatibility.
Another popular retailer is Best Buy, which offers a range of iPhone AUX cables in-store and online. Their customers often prefer to search for iPhone AUX cables on their website, where you can find cables compatible with your iPhone and car or home stereo system.
For added convenience and ease, Target is also an option for purchasing iPhone AUX cords, like the Anker 3′ PowerLine 3.5mm Aux Audio Cable and the Just Wireless 4′ Flat TPU Auxiliary Cable. Target provides an online platform to find and purchase the right AUX cord easily.
While shopping on these online marketplaces, remember to check compatibility with your iPhone model, read customer reviews, and compare prices to ensure you find the best AUX cord for your requirements. Remember that many retailers also offer in-store pickup or return options for a more flexible shopping experience.
Specialized Electronics Retailers
One of the best places to find an AUX cord for your iPhone is at specialized electronics retailers. These stores often have many custom options, including various lengths and designs.
At Best Buy, you can find an Insignia NS-MLX621W 6′ Lightning to 3.5 mm Audio Cable priced at $19.99. This cable lets you connect your iPhone to any device with a 3.5 mm input, ensuring you can listen to your favorite music, podcasts, or other audio content through various compatible devices. You can also find an Apple-branded 3.94′ Lightning to 3.5mm Audio Cable, which boasts positive reviews and is available in-store or online. The price of this item is $15.99 for open-box offers.
Target also offers iPhone AUX cords, such as the 3′ Lightning to Aux (M) Cable from heyday™, which sells for $14.99. Another option at Target is the Apple Lightning to 3.5 mm Headphone Adapter, priced at $9.99 when purchased online. For a more premium choice, consider the Belkin 3′ TPU Lightning to 3.5mm Aux Audio Cable, retailing at $29.00. It is important to note that prices may vary based on the product and location.
Furthermore, Amazon offers a multitude of AUX cords compatible with iPhones. One of the most popular choices is the iSkey Aux Cord for iPhone, a 3.5mm audio cable that supports all iOS versions. Depending on the selected color, this product is priced between $8.99 and $11.99 and is available for free delivery.
Lastly, O'Reilly Auto Parts has an AUX cord option by Mizco International called the Auxiliary Cable – AT-AUX-AST. To determine product availability and pricing in your area, it is best to check the details on their website or local store locator.
Considerations for Choosing an AUX Cord
When choosing an AUX cord for your iPhone, there are several factors to consider. To ensure that you select the right AUX cable, keep the following considerations in mind:
Compatibility: Ensure the cable is compatible with your iPhone's connector. Newer iPhones no longer have a 3.5mm headphone jack, so you will need a cable with a Lightning connector on one end and a 3.5mm plug on the other if you want to directly connect your iPhone to an external speaker or car stereo system.
Build Quality: Look for a cable made from high-quality materials to ensure durability and longevity. A well-constructed cable will withstand everyday wear and tear, as well as extreme temperature fluctuations. Some premium cables also offer reinforcements in high-stress areas to prevent breakage.
Length: Consider the desired length of your AUX cable, as this will affect placement and cable management. Standard lengths for AUX cables range from 3 feet to 12 feet, but choose a length that best suits your needs without causing excess cable clutter.
Audio Quality: Audio quality is crucial to any AUX cable purchase. Look for cables that provide clear and interference-free sound when in use, with no crackling or noise from cable movement. Some higher-quality cables may offer better shielding to minimize interference and ensure crystal-clear audio.
Price Range: AUX cables are available at various price points. While you can find affordable options around $5, it's essential to research each product's quality before making a purchase. This price bracket has a broad range of quality, so consider investing in a higher-quality cable if it's within your budget.
Considering these concerns, you'll be better equipped to choose a suitable AUX cord for your iPhone, ensuring enjoyable and hassle-free audio experiences.
Conclusion
In conclusion, finding an AUX cord for iPhone is not difficult. Amazon offers various iPhone AUX cords, such as the iSkey Aux Cord and the Apple MFi Certified Lightning to 3.5mm AUX Audio Cable. These cords are compatible with various iPhone models, including iPhone 13, 12, 11, XS, XR, X, 8, 7, and 6, making them an ideal choice for connecting your device to car stereo systems, headphones, and speakers.
Best Buy also provides options such as the Insignia™ 6′ Lightning to 3.5 mm Audio Cable, known for its quality and positive customer reviews. When looking for the best AUX cord, consider compatibility, cable length, durability, and price. It is crucial to purchase a cord compatible with your iPhone model that offers a sufficient cable length for your needs and falls within your budget.
By researching and comparing different AUX cords, you can make an informed decision and select the best one for your iPhone. Remember, a good quality AUX cord can significantly enhance your audio experience, whether you wish to play music, listen to podcasts, or make hands-free calls in the car.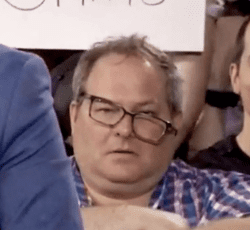 Latest posts by Juan Louder
(see all)
SoundStudiomagic.com is a participant in the Amazon Services LLC Associates Program, an affiliate advertising program designed to provide a means for sites to earn advertising fees by advertising and linking to Amazon.com. We also participate in other affiliate programs which compensate us for referring traffic.