MIDI controller keyboards are essential to modern music production, offering various creative possibilities for musicians and producers alike. These keyboards, designed to control virtual instruments and digital audio workstations (DAWs) like FL Studio, help you compose, arrange, and perform music seamlessly.
FL Studio, formerly known as FruityLoops, is a mighty DAW popular amongst electronic music producers and beatmakers. It provides a versatile palette of tools for creating music. To maximize its potential, it's essential to have a reliable MIDI controller keyboard that is both responsive and easy to use.
When choosing the perfect MIDI controller keyboard for FL Studio, it's critical to consider factors like key count, key action, and additional control features such as pads, knobs, and sliders. The ideal keyboard will provide an intuitive and comfortable workflow, allowing you to focus on your music and creativity.
Table of Contents
We've dedicated ourselves to researching and testing an extensive range of MIDI controller keyboards to find the top seven options compatible with FL Studio. This ensures you have the best tools for an enjoyable and productive music-making experience.
Top 7 Best MIDI Controller Keyboards For FL Studio
We have compiled a list of the top 7 best MIDI controller keyboards to elevate your music production in FL Studio.
The AKAI MPK Mini MK3 is a fantastic choice for those seeking a versatile and compact MIDI keyboard controller for FL Studio.
ProsCompact design for easy portability
Intuitive controls with 8 backlit drum pads and 8 knobs
Comprehensive software package included
ConsMay be too small for users with larger hands
A limited number of keys (25)
The learning curve for complete beginners
Using the AKAI Professional MPK Mini MK3, we were impressed by its portability and ease of integrating it with FL Studio. The compact design makes it an excellent companion for producers on the go, while the 25 velocity-sensitive mini-keys provide a responsive playing experience. The 4-way thumbstick enhances the control over pitch and modulation, and the built-in arpeggiator allows for creative exploration.
The backlit, velocity-sensitive MPC-style pads are fantastic for programming beats or triggering samples. These pads, along with the 8 assignable knobs, make it easy to take control of virtual instruments and effects. Although the 25 keys may seem limited, it's perfect for those with limited desk space or who require a portable MIDI controller.
Lastly, the AKAI MPK Mini MK3 has a complete music production starter kit, including MPC Beats, virtual instruments, and 2GB of sound content. This makes it an excellent all-in-one solution for beginners and professionals alike. The learning curve may be steep for complete newbies, but those willing to invest time mastering this versatile controller will undoubtedly reap the rewards.
The AKAI Professional Fire is a must-have MIDI controller for FL Studio producers, offering seamless integration and a workflow-focused design.
ProsEasy plug-and-play integration with FL Studio
4×16 velocity-sensitive RGB pad matrix for creative control
4 banks of assignable touch-capacitive MIDI knobs
ConsMay require some learning for beginners
Pads are not velocity sensitive
The software download and registration process can be cumbersome
We recently had the chance to try out the AKAI Professional Fire MIDI Controller for FL Studio, and it truly revolutionized our music production experience. The seamless plug-and-play integration with FL Studio allowed us to quickly jump into creating patterns and building tracks using the 4×16 velocity-sensitive RGB pad matrix.
The Fire's workflow-centric design, alongside assignable controls and dedicated transport controls, offers an ultra-intuitive experience explicitly tailored for FL Studio. Thanks to the OLED display, navigating through files, menus, and parameters within our FL Studio sessions has never been easier. Additionally, the Fire features 4 banks of touch-capacitive MIDI knobs, enabling us to tweak volume, pan, and filter controls for a more tactile mixing experience.
However, we found that beginners may need to spend some time learning FL Studio and the AKAI Fire to harness its potential fully. Additionally, the pads on the Fire are not velocity-sensitive, which could be a drawback for some users. Finally, downloading and registering the software can be a bit complicated. Nevertheless, the AKAI Professional Fire MIDI controller is a game-changer for FL Studio producers, and we highly recommend it.
We highly recommend the Donner DMK25 Pro for its innovative features, portability, and versatile functionality for FL Studio users.
ProsIntelligent dynamic scale mode for versatile performance
Real-time multi-mode control for creative possibilities
Compact and lightweight for easy transportation
ConsLearning curve for touch bar and innovative wheels
May require contacting customer service for complimentary software
Not suitable for those seeking a full-sized keyboard
Our hands-on experience with the Donner DMK25 Pro USB MIDI Keyboard Controller impressed us with its intelligent dynamic scale mode, allowing for seamless transitioning between various musical genres. The 16-scale tones expand the creative possibilities, making it an ideal choice for FL Studio users.
The real-time multi-mode control features, including arpeggio, note repeat, and chord functions, let us easily create music clips on the go. Coupled with the personalized touch bar and light scale, the DMK25 aids in dynamic performances even in a home studio setting.
Despite its compact size, the Donner DMK25 Pro does not skimp on innovative features. The four innovative wheels and touch-sensitive keys provide a comfortable and responsive playing experience. However, there might be a slight learning curve for those unfamiliar with touch bar controls and innovative wheels. The Donner DMK25 Pro is a versatile, portable MIDI keyboard controller perfect for FL Studio users.
The Icon Pro Audio QCon Pro G2 is a solid choice for those needing a versatile and reliable MIDI controller for FL Studio and other DAWs.
ProsUniversal DAW control surface with Mackie Control and HUI
9 touch-sensitive motorized faders
Supports various DAWs with presets and overlays
ConsFaders may be less robust compared to competitors
Transport control placement might take some getting used to
Initial installation can be a bit cumbersome
We recently had a chance to use the Icon Pro Audio QCon Pro G2 for our FL Studio projects and were quite impressed with its overall performance. The controller's compatibility with a wide range of DAWs and ability to operate seamlessly with Mackie Control and HUI made working with different DAWs a breeze.
The QCon Pro G2's touch-sensitive motorized faders provided great precision and control while working on our mixes. Still, its build quality could have been more robust than some of its competitors. One aspect that took some time to get used to was the placement of the transport controls, which differed from our previous control surface.
Installation was a bit cumbersome as we had to navigate multiple updates and configuration settings. Still, the Icon Pro Audio QCon Pro G2 was a valuable addition to our setup once everything was in place. Its versatility and range of features make it an excellent MIDI controller keyboard for those working with FL Studio and other major DAWs.
For those searching for an all-in-one MIDI controller solution for FL Studio, the AKAI Professional MPK261 should be at the top of their list.
Pros61 semi-weighted, velocity-sensitive keys provide a natural feel
16 RGB-illuminated MPC-style pads with 4 banks for versatile beat-making
Expanded control options with 24 assignable Q-Link controllers
ConsRelatively large footprint (36.65″ width)
USB power may not be ideal for some users
Minimal included software options
We recently got the AKAI Professional MPK261, and this keyboard controller did not disappoint. Its 61 semi-weighted, velocity-sensitive keys offer an unprecedented response and natural feel, making it easy to translate thoughts into music within FL Studio.
The MPK261 has 16 RGB-illuminated MPC-style pads, providing four banks of versatile beat-making options. This is perfect for triggering samples, loops, one-shots, and more. In addition, there are 24 assignable Q-Link controllers, including eight control knobs, faders, and switches, offering hassle-free DAW and virtual instrument mapping.
Despite its relatively large size at 36.65″ wide, the MPK261 was a pleasure. The USB-powered design may not be for everyone, but it allowed for direct interfacing with our Mac and PC without any complications. Overall, the AKAI Professional MPK261 is a top choice for those seeking the best MIDI keyboard controller for FL Studio.
If you're looking for an affordable, fully-weighted MIDI keyboard with excellent playability, the M-Audio Hammer 88 is a top choice.
ProsRealistic grand piano feel with 88 fully-weighted, hammer-action keys
USB-powered and class compliant for easy setup
Compatible with iOS and comes with a comprehensive software suite
ConsLacks built-in sounds or speakers
Some users may experience friction between keys
Heavier and bulkier than other keyboard options
We recently had the opportunity to experiment with the M-Audio Hammer 88 – an excellent MIDI controller for professional and semi-pro musicians. Upon playing the keys, we instantly realized the impressive grand piano feel the Hammer 88 offers. The fully-weighted, hammer-action keys provide a natural and accurate response to your performance, truly capturing the nuances of your playing.
Setting up the Hammer 88 was a breeze, as it's USB-powered, class-compliant, and supports USB MIDI connectivity. A bonus we discovered is that it also supports iOS connectivity via the Apple iPad Camera Connection Kit (sold separately) – this enables you to compose and perform with audio apps on your iPad and other iOS devices. However, it's important to note that the Hammer 88 does not feature built-in sounds or speakers, so you'll need software or external equipment to produce the sound.
The build quality and design of the Hammer 88 are beautiful, with a sturdy exterior and conveniently located pitch bend, modulation, and volume controls. Our only minor issue was that some keys felt slightly sticky, with some friction between them – this might bother some users. Although the Hammer 88 is heavier and bulkier than some other MIDI keyboards, its realistic playing experience, fantastic software package, and ease of use make it a top contender for those seeking a fully-weighted MIDI keyboard for their FL Studio setup.
The Novation SL MkIII is a highly versatile and adaptable MIDI controller keyboard that we believe is perfect for FL Studio users.
ProsExcellent synth-style semi-weighted keybed
Internal eight-track pattern-based sequencer
Included software bundle and studio monitors
ConsCould be overwhelming for beginners
Higher price compared to other MIDI controllers
May require additional setup for complete integration with FL Studio
After using the Novation SL MkIII, we immediately noticed the impressive quality of the semi-weighted key bed. It has a great feel and is highly responsive, making it a joy to play for experienced and novice musicians. The built-in aftertouch is also a nice touch, allowing for expressive performances.
The eight-track pattern-based sequencer is another standout feature that puts this MIDI controller ahead of its competitors. It's a fantastic tool for directly creating intricate and engaging sequences on the keyboard. It also includes Ableton Live Lite and a 4 GB Loopmasters sound pack, which only sweetens the deal, providing additional value to the package.
On the downside, the wealth of features and controls on the SL MkIII may be overwhelming for some beginners. Furthermore, the higher price point could make it less accessible to those on a tight budget. However, if you can afford it and are willing to try to learn its full potential, the Novation SL MkIII is an incredible addition to your FL Studio setup.
Buying Guide
Choosing the right MIDI controller keyboard for your FL Studio setup can be daunting, with so many options on the market. In this buying guide, we will discuss the most critical factors to consider when making your decision. Remember these features to ensure you invest in a MIDI controller that suits your needs and enhances your music production experience.
Key Count and Size
One of the first things to consider when purchasing a MIDI controller is the number of keys it offers and their size. MIDI keyboards come in various sizes, from compact 25-key models to full-sized 88-key versions. Think about your space, mobility needs, and the complexity of the music you produce to select the appropriate option for you.
Aftertouch and Velocity Sensitivity
Being able to convey expression in your music is essential. This is where aftertouch and velocity-sensitive keys come into play. Aftertouch allows you to apply pressure on a key after it has been pressed, resulting in more nuanced control over your sound. Velocity sensitivity allows the volume of the note played to change based on how hard the key is pressed. Both features are critical for adding expressiveness and realism to your music.
Knobs, Faders, and Pads
Controls such as knobs, faders, and pads allow for enhanced control over your DAW and virtual instruments. When choosing a MIDI controller, consider the number and layout of these extra features. Pads can be valuable for triggering samples and sequencing drums, while knobs and faders provide more precise control over parameters such as volume or automation.
Integration
A MIDI controller's seamless integration with your DAW of choice – FL Studio, in this case – is essential. The easier the controller maps and communicates with your software, the more efficient your workflow will be. Many MIDI keyboard controllers come pre-mapped for popular DAWs, but customizability and ease of mapping should also be considered.
Build Quality and Price
As with any music gear, the build quality of your MIDI controller should be up to par to withstand regular use. Depending on your setup and budget, weigh the importance of a robust, well-built controller vs. affordable options with more basic features. Investing in a more expensive, high-quality controller may save you money in the long run by avoiding frequent replacements and repairs.
Final Thoughts on the Best MIDI Controllers
In conclusion, when searching for the right MIDI controller keyboard with FL Studio, it is important to consider key count and size, aftertouch and velocity sensitivity, knobs, faders, pads, and integration. Furthermore, build quality and price should also be considered, as they can affect your overall MIDI controller experience. With these tips in mind, you should have no problem finding the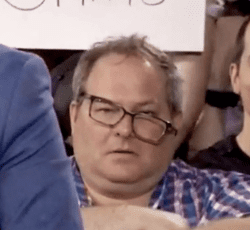 Latest posts by Juan Louder
(see all)
SoundStudiomagic.com is a participant in the Amazon Services LLC Associates Program, an affiliate advertising program designed to provide a means for sites to earn advertising fees by advertising and linking to Amazon.com. We also participate in other affiliate programs which compensate us for referring traffic.