Studio monitors are an essential part of a studio as it helps people in creating their sound or music and accurately reproduce the sound they are recording. But some may wonder what the correct way of turning them off is.
You should power off your studio monitors first before turning off the rest of the sound system to prevent the monitors from popping. Turning off the studio monitors after the other equipment in your studio could cause fluctuations and may result in loud popping sounds.
This article will discuss the correct way of turning on and off your studio equipment. It will also explore whether you should turn off studio monitors when not in use and when to replace your monitors.
Table of Contents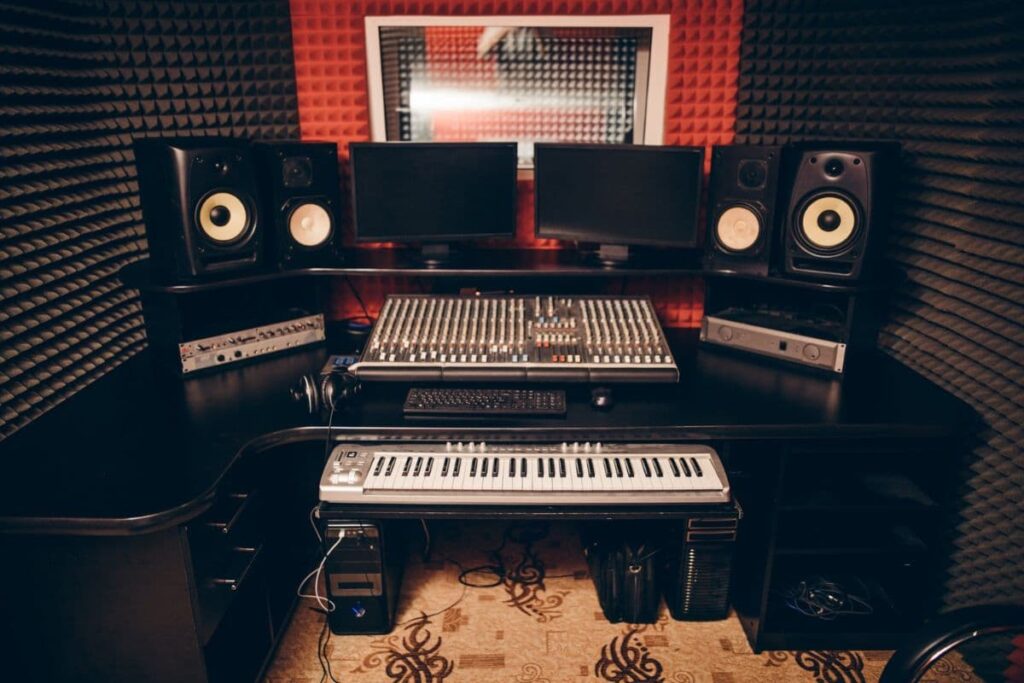 Correct Way of Turning On and Off Your Studio Equipment
To turn the power of your studio equipment on, you must turn on the computer before turning on the interface. This ensures the computer can negotiate protocols with its driver during the power-up and booting process.
Studio monitors should be the last to be powered up. Turning them on first might lead to the production of loud popping sounds. You should also ensure that the volume is down while powering the monitor.
In turning off your studio equipment, you should do the above-mentioned procedure but in reverse. As mentioned above, this step prevents the monitors from producing loud popping sounds and damaging the monitors.
To learn more about turning off your studio monitor, here is a 4-minute YouTube video posted by Audio Master:
Should You Turn Off Studio Monitors When Not in Use?
You should power off your studio monitors when they are not in use. Heat from being left powered on for a long time without being used may damage the monitors' electronic components, such as the capacitors and rectifiers.
Although the monitors can be powered on for an extended period, it is best to turn them off when you don't use them to prolong their life and prevent the electronic components from being degraded. Leaving them on for a long time may also cause fires.
While studio monitors don't draw a considerable amount of electricity, powering your monitors off may help you reduce your electricity expenses and use the money to improve your studio further.
Can You Turn Off Your Studio Monitor With a Power Strip?
You can use a power strip to turn off and turn on your studio monitor without issues. Power strips are affordable and offer the minimum surge protection for your studio equipment. Some people have reported that they have been using power strips to turn off their studio equipment for years.
However, if you want to protect your studio monitors and other studio equipment, you can use a power conditioner instead. Power conditioners offer more effective surge protection and can eliminate electrical noise from power and your studio equipment.
I recommend Furman SS-6B Power Conditioner (available on Amazon.com). This conditioner is made with heavy-duty metal, 15-foot (4.57 meters) power cord, and has an EMI/RFI noise attenuation. It also has a circuit breaker, six outlets, and an illuminated power switch.
What Is the Difference Between Speakers and Studio Monitors?
Speakers convey sound evenly throughout the room with rich bass and high frequencies. In contrast, studio monitors are designed to bring the sound in an extremely short distance without enhancing the sound quality.
Speakers are made to provide enjoyment to listeners through the final version of music or sound. Studio monitors are meant for recording engineers who are into creating music mixes.
I've written extensively about the differences between studio monitors and speakers in a complete guide on the topic. Don't miss it! Studio Monitors Vs Speakers: Everything You Need to Know
When To Replace Studio Monitors
According to MusicTech, here are the instances when you can replace your studio monitors:
Your monitors lack bass or have an excessive bass
Your monitors fail to get the sound's detail and width
You're expanding your studio
If you need a three-way studio monitor
Best Studio Monitors You Can Buy
Here are some of the best studio monitors in the market that you can buy (all are available on Amazon.com):
Many first-time buyers can't pick between 5-inch and 8-inch studio monitors. It's not an easy decision to make. Fortunately, my guide can help you figure out which one fits your budget and needs. 5 Inch Vs 8 Inch Studio Monitors: Which Should You Buy?
Final Thoughts
To properly turn off studio monitors, you should power off your monitors first before turning off the other equipment in your studio. 
It is also advisable to turn your monitors off when you don't use them to conserve electricity and prevent fires from the heat produced by electricity. This also helps prolong the lifespan of your monitors.
You can use a power strip to turn off the monitors; however, it is best to use power conditioners as they are better at giving surge protection and helping minimize electrical noise.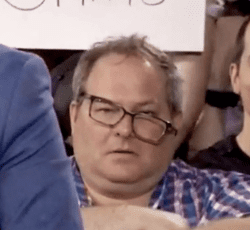 Latest posts by Juan Louder
(see all)
SoundStudiomagic.com is a participant in the Amazon Services LLC Associates Program, an affiliate advertising program designed to provide a means for sites to earn advertising fees by advertising and linking to Amazon.com. We also participate in other affiliate programs which compensate us for referring traffic.