You recorded your project for a presentation at work, but as you listen to the recording, you notice that you can hear the sound of your fan. It is annoying to hear background noise in a recording, as it makes it difficult for others to concentrate on what you are saying. So you may wonder how to keep your microphone away from this background noise.
You can keep a mic from picking up fan noise by enabling noise reduction in your computer's operating system, using software with noise cancellation features, or placing a mic cover. You may also put your mic away from the fan or turn off the fan temporarily while recording, among others.
If you are running out of ideas on how to keep background noise away from your recording or even during your online work meetings, you have come to the right place. This article will explore ways to minimize the chances of your microphone picking up fan noise or any other background noise.
Table of Contents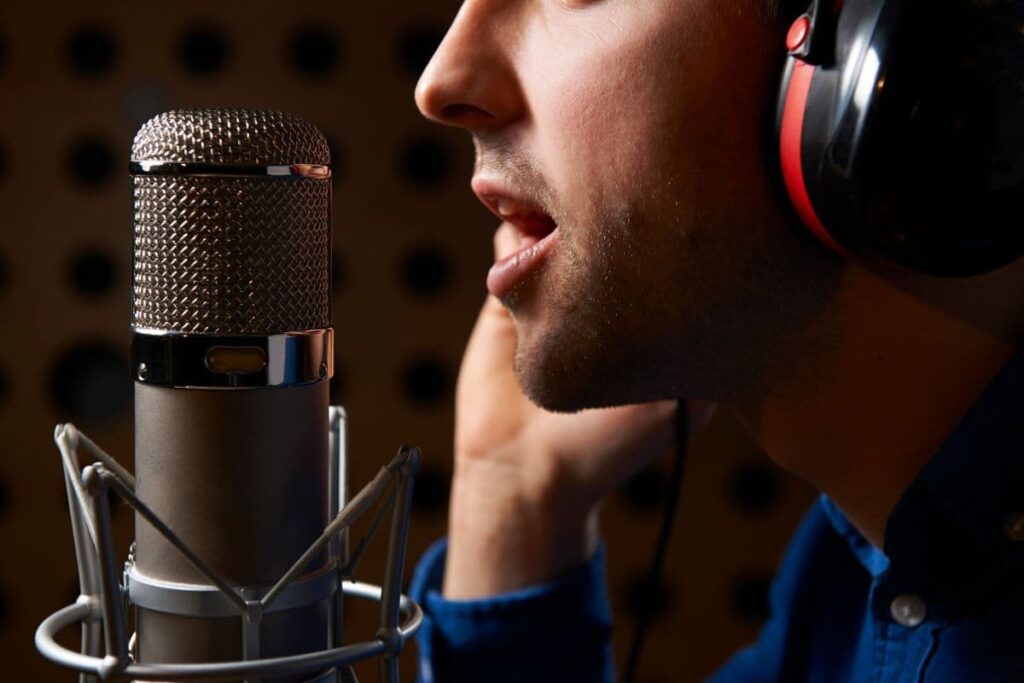 1. Enable Noise Reduction in Your Computer's Operating System
Your computer's operating system should be capable of reducing the possibility of your microphone picking up background noise. You can activate this by enabling the noise reduction feature. 
While the mic may still pick up background noise, it will be minimal. You should hear your voice more clearly than the background noise, provided you have followed the proper posture and tone. 
Here are the steps to take to enable noise reduction in your computer's operating system:
Windows
Open the Control Panel from the Start menu or key in the phrase Control Panel in the search bar.
Click Hardware and Sound, and then click Sound.
In the Sound window, click the Recording tab.
Select the microphone device and then click the Properties button below.
Once inside the Microphone Properties window, click the Levels tab.
Lower the Microphone Boost to +10.0 decibels.
Set the Microphone volume to 100.
Enable the Noise Suppression or Noise Cancellation option if available.
Mac
Choose the Apple Menu, then click System Preferences.
Click Sound and then click Input.
Select the microphone that you wish to use.
Select the Use Ambient Noise Reduction option.
2. Use Software With Noise Cancellation Feature
You can install software that offers a noise cancellation feature. These include:
Adobe Audition
Audacity
Noise Blocker
Nvidia RTX voice
SoliCall
Google Meet launched its noise cancellation feature in 2020, filtering background noise while the meeting is going on.
Another video conferencing tool, Zoom, also has noise cancellation features. To enable noise cancellation, follow these steps:
Click your profile picture and then click Settings.
Click the Audio tab.
Choose the level of noise cancellation in the Suppress background noise section. You may choose from Auto, Low, Medium, and High.
3. Place Your Microphone Away From the Fan
Your microphone might pick up background noise because it is placed near the computer fan, You might also be working near a fan or an air conditioning unit. Try to place your microphone away from the computer fan. 
You can also change the location of your fan so it is away from your microphone. Alternatively,  find another area where you can work quietly while preventing your microphone from picking up any background noise. 
4. Temporarily Turn Off the Fan or Air Conditioner
If your working area is not that hot, or if you can tolerate the room temperature as you work, you may opt to turn off the fan or air conditioning unit temporarily. This will significantly reduce, if not totally eliminate, the background noise from your fan.
In addition to fan noise, traffic is also a major cause of noise in recording studios. I've written a complete guide on how to deal with traffic noise and prevent it from ruining your recordings. Don't miss it. How to Stop Your Mic from Picking Up Traffic Noise
5. Use a Microphone Cover
You may want to use a microphone windshield or cover to prevent background noise, such as the wind from your fan. You may also want to prevent sounds of your breathing from being detected by the microphone.
Here are some microphone covers that you can buy (all are available on Amazon.com):
YOUSHARES Blue Yeti Flocking Foam Mic Pop Filter: This microphone cover is made with velvet-like fabric and tear-resistant material. It helps enhance your microphone's sound quality by filtering the sound of the wind from your fan. This foam cover also helps to protect your microphone from dust and saliva.
DAFRDMO 10-Pack Mini Foam Windscreen for Headset Microphone: This reusable mic cover is made from a lightweight foam material with flexibility and resistance to tears. It has a strong air permeability which effectively improves your sound recording quality.
Mudder Microphone Foam Cover: Like the other foam covers, it is made of high-density foam capable of reducing background noise from your fan. It also protects your microphone from dust and saliva. You can use this foam cover for voice-overs, conference calls, and interviews, among other activities requiring a microphone.
6. Run Your Laptop on Battery
If you're using a laptop to record your audio or video, you may want to unplug it and run it using batteries to reduce the ambient noise. Plugging your laptop through a cable may produce background noise.
You may also want to check if the laptop fan is full of dust. This could cause background noise which your microphone might pick up. To remove the noise, you have to clean the laptop fan.
7. Speak Clearly and Directly
You may have to speak clearly and directly into the microphone to reduce background noise from your fan or the sounds of your breathing. Ensure that you sport a proper posture. You must be seated near the microphone but not too near to hear your breathing.
Here's a YouTube video from Fractal Recording for a deeper discussion on the proper microphone technique:
Before you leave, make sure to read my ultimate guide on making your home studio soundproof. I discuss all the details you need to know, from acoustic foams to bass traps and more. The Ultimate Guide to Soundproofing a Home Studio
Final Thoughts
Background noise from your fan or air conditioning unit can be very annoying when you're trying to record something for work or study.
Fortunately, you can adjust your computer settings, use software capable of noise cancellation to reduce background noise, or run your laptop on battery if you're using one. You may also use a microphone cover to minimize the noise.
Sometimes, having a good posture or seating position can also help minimize the background noise being picked up by your microphone. If everything fails, you may have to move to a quieter area to do your recording.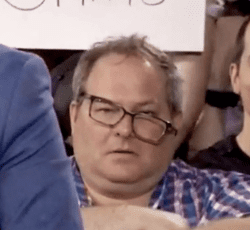 Latest posts by Juan Louder
(see all)
SoundStudiomagic.com is a participant in the Amazon Services LLC Associates Program, an affiliate advertising program designed to provide a means for sites to earn advertising fees by advertising and linking to Amazon.com. We also participate in other affiliate programs which compensate us for referring traffic.