FL Studio is popular among music producers and DJs for its user-friendly interface and powerful features. An often overlooked aspect of this software is its ability to customize its appearance with various skins, providing users with a personalized and visually appealing workspace. This article will guide you through installing and choosing your preferred FL Studio skins.
Installing FL Studio skins can enhance the appearance of the software and improve your workflow by providing better visibility and organization of the various tools within the program. Beginners and experienced users will benefit from exploring different skin options and choosing one that best suits their working style and preferences.
Many sources of FL Studio skins are available, both free and paid, each offering an array of styles and features to meet the varied tastes of users. Following a few simple steps, you can transform your interface and enjoy an updated look tailored to your production style. Stay tuned as we dive into the installation process and explore the creative possibilities of customizing your FL Studio experience.
Table of Contents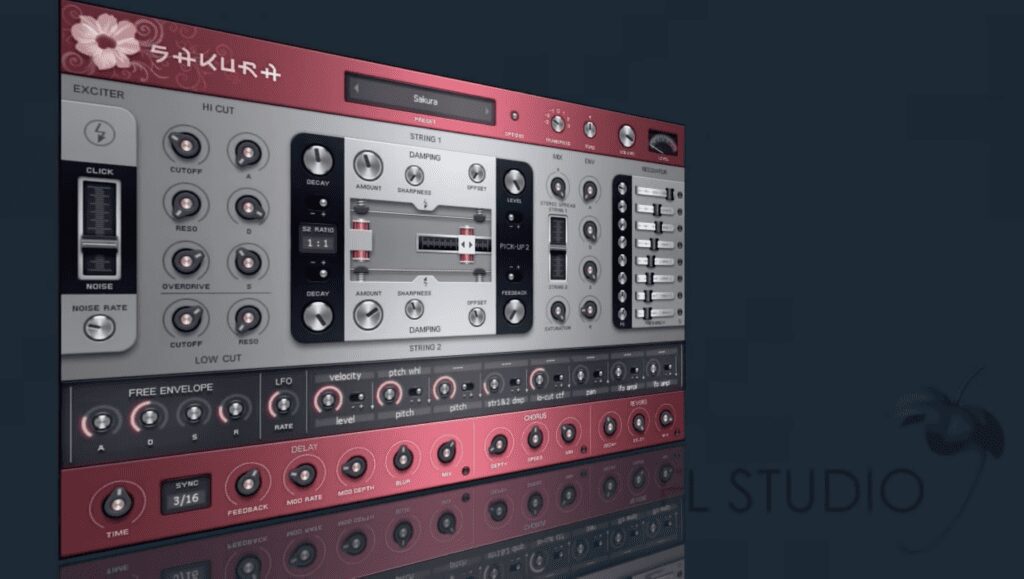 FL Studio and Skins Overview
FL Studio is a widely used digital audio workstation (DAW) that provides a comprehensive platform for creating and editing music. One appealing feature of FL Studio is the ability to customize its appearance with skins. Skins offer a personalized visual experience, allowing users to adapt the software's default look to suit their preferences.
Skins for FL Studio come in various designs, from minimalistic to elaborate appearances. They can differ in color schemes, icons, and overall layout. This versatility has led to a thriving community of skin creators who regularly release new, unique options for FL Studio users.
To install FL Studio skins, users typically need to follow a few steps:
Find a reputable source for downloading skin files, such as the official FL Studio forums or community-driven websites.
Download the desired skin and extract the contents.
Locate the FL Studio installation directory on the computer, usually found under "Program Files" or "Program Files (x86)."
Navigate to the "Artwork" folder within the FL Studio directory and create a backup of the original skin files.
Replace the original skin files with the newly downloaded ones.
Restart FL Studio to see the applied changes.
Remember that using custom skins might cause compatibility issues with certain versions of FL Studio. While some skins are designed to work with specific releases, others cater to a broader range of versions. Carefully read any instructions or compatibility notes the skin creator provides to ensure the skin will work with your FL Studio version.
In summary, FL Studio skins allow users to personalize their DAW experience. With many options available, finding a skin that suits one's taste is just a matter of exploring the FL Studio skin community and trying different designs.
Types of FL Studio Skins
FL Studio skins come in various styles and designs to cater to users' diverse preferences. They primarily focus on improving the aesthetics and user experience while working with the digital audio workstation. Several skins range from those features based on color schemes to background images.
Color-Based Skins

: These skins focus on altering the interface's color scheme. Usually, they offer a combination of dark and light themes, aiming to reduce eye strain or provide a refreshed look. Some popular themes in this category include the Minimalist Dark theme, which emphasizes a clean and uncluttered interface, and the Toxic Biohazard theme, featuring vibrant green accents.

Image-Based Skins

: These skins incorporate background images or patterns to enhance the aesthetics of FL Studio. They may include abstract designs, nature themes, or branded backgrounds, such as those featuring popular audio hardware logos.

Interface Redesigns

: Some skins go beyond simple color changes or background images, completely redesigning the layout and appearance of FL Studio's interface. These skins may prioritize improved usability, more efficient access to essential tools, or a

modern look. An example of this skin type is Fruity Nexus, which transforms the interface to resemble

the popular Nexus synth.
Customization is instrumental in enhancing the user experience in FL Studio, and various skins are available to suit one's preferences. It is essential to remember that the primary function of these skins is to modify the software's aesthetics, and they will not affect the functionality or sound quality of FL Studio. As such, users should select skins that align with their tastes and workflow needs.
How to Install FL Studio Skins
Locating Skins Folder
To install a new skin in FL Studio, you first need to locate the skins folder. Typically, the default skins folder can be found in the following directory:
C:\Program Files (x86)\Image-Line\FL Studio\<version>\Data\Skins

To find the correct folder, replace <version> with the version number of your FL Studio software.
Importing Skin Files
Once the skins folder is located, importing the skin files is next. Follow the steps below to import your new skin:
Download the desired FL Studio skin files from a trusted source.
Extract the downloaded archive to a location on your computer.
Copy the extracted skin files to the skins folder that you located earlier. Maintaining the folder hierarchy provided in the downloaded skin archive is important.
After you've copied the skin files to the FL Studio skins folder, follow these steps to apply the new skin in the software:
Launch FL Studio.
Navigate to Options > General Settings.
In the General Settings window, locate the GUI section, which contains a dropdown menu for selecting your preferred skin.
Choose your new skin from the dropdown menu, and FL Studio will apply it.
You've successfully installed and applied a new skin to your FL Studio software with these steps. Remember only to download skin files from trusted sources to avoid any issues or risks to your software.
Customizing FL Studio's Appearance
General Settings
To customize the appearance of FL Studio, start by going to the general settings. Access them by clicking on 'Options' in the top menu and then selecting 'General Settings.' You can change this menu's theme or color scheme by selecting from the 'Color' dropdown list. Preview available color schemes by hovering your mouse over them. Once you've chosen, click 'Confirm' to apply the changes.
Playlist View
Customizing the playlist view can significantly improve your workflow. To do so, click the Playlist icon to open the Playlist window. In the top-left corner, click the dropdown arrow next to the Playlist icon and choose 'View' from the menu. You can adjust the grid and background settings to suit your preferences. Additionally, the following options are available to personalize your experience further:
Grid color
Grid line style
Background color
Adjust these settings as desired to achieve your preferred look.
Tracks
Managing tracks is essential for a more efficient production process. Customize track appearances in FL Studio by selecting a track and right-clicking on it. Choose 'Track' and then 'Rename/color/icon'. Here, several options are available:
Change the track's name
Select a track color
Choose an icon for easy identification
In addition, you can also apply color schemes and icons to specific pattern clips, audio clips, or automation clips within the Playlist.
By customizing your FL Studio environment, you can create a visually appealing and efficient workspace, increasing your productivity and enhancing your creative process.
Popular FL Studio Skins
One notable FL Studio skin is Trance Pulse. Trance Pulse is a skin designed with electronic music producers in mind. It has a sleek, futuristic look, with vibrant colors that can inspire creativity. The skin includes redesigned toolbar icons, new patterns, and a revamped mixer layout, making navigating and working with the software easier.
Users must locate the Artwork folder to install Trance Pulse or any other skin. The Artwork folder is located within the FL Studio installation directory. Once found, copy the desired skin files into the Artwork folder. After that, restart FL Studio and select the new skin from the View > Backgrounds > Artwork menu.
Another popular option is customizing the Default Theme of FL Studio. Users can modify the theme colors, icon styles, and other elements. Some users prefer to stick with the Default Theme, as switching between skins can be time-consuming and may result in compatibility issues with some plugins.
FL Studio skins provide a useful way for users to personalize their production environment. While Trance Pulse and the Default Theme are popular choices, other skins are available that cater to the needs and preferences of different musicians. A few of these options include:
Dark Default: A minimalistic, dark-themed skin for those who prefer reduced eye strain during long production sessions.
Neon Lights: A bright and colorful skin with high contrast, suitable for electronic music producers who want to create an inspiring, energetic atmosphere.
Flat Studio: A clean, flat-design-inspired skin that focuses on simplicity and modern aesthetics.
Remember to ensure the chosen skin is compatible with the latest version of FL Studio to avoid any issues during the production process.
Updating FL Studio and Skin Compatibility
Before installing custom skins in FL Studio, ensuring that your software is up-to-date is important. Image-Line frequently releases new updates for FL Studio, which can improve performance, add new features, and enhance compatibility with third-party plugins and skins.
To update FL Studio, download the latest version to its official website. In most cases, updating FL Studio will not overwrite existing custom skins or other settings. However, it is always a good idea to back up your projects and settings before updating, just in case.
FL Studio skins generally have a minimum version requirement to function properly. To check the compatibility of your desired skin, read the documentation or any notes provided by the skin developer. They should specify the minimum FL Studio version for the skin to work correctly.
After updating FL Studio to the required version, ensure the custom skin you want to install is compatible with FL Studio 20. Check the skin's file format, and make sure it is compatible with FL Studio 20. Here are some steps to verify compatibility:
Visit the skin developer's website or forum.
Look for information about the skin's compatibility with FL Studio 20.
Check if other users have reported compatibility issues or solutions.
Ensure the skin is specifically designed for FL Studio 20 or tested successfully with this version.
In case of any doubts or concerns, it's advisable to contact the skin developer directly, as they might offer additional guidance or provide updated versions of the skin that are fully compatible with FL Studio 20.
Once you've confirmed that your FL Studio software is up-to-date and your preferred custom skin is compatible, you can proceed with the installation process. While installing skins in FL Studio is relatively straightforward, each skin may have a unique installation procedure. Therefore, always follow the developer's instructions for the best results.
Risks and Considerations
Before installing FL Studio skins, knowing the potential risks and considerations associated with modifying the software's appearance is essential.
One significant risk is the possibility of downloading and installing malware or viruses while searching for custom skins. To minimize this risk, ensure you download skins from reputable sources and scan the files with an antivirus program before installation.
Another consideration is the skin's compatibility with your current version of FL Studio. Incompatible skins may cause display issues or hinder the software's functionality. Always verify that the skin is compatible with your FL Studio version before installing.
Furthermore, modifying the FL Studio interface might result in temporary instability or crashes. To mitigate this:
Back up your projects and settings before making changes
Install one skin at a time to determine its impact on the software's performance
Revert to the default skin if you encounter significant issues during use
Lastly, bear in mind that the software's developers might not support the use of custom skins. If you encounter issues or need assistance, support might be limited or unavailable if you use a custom skin. Therefore, weighing the potential benefits and risks before installing is essential.
FL Studio's Role in Music Production
FL Studio is a powerful digital audio workstation (DAW) used by music producers, DJs, and sound engineers worldwide. This software supports Windows and desktop platforms, allowing users to create, edit, and mix audio files easily.
Music producers often utilize FL Studio for its extensive library of samples and VST plugins to create high-quality tracks. These FL Studio samples offer diverse sounds, including drums, bass, synths, and effects, catering to different genres and music production styles.
The software's user-friendly interface provides a versatile workspace that supports numerous audio file formats and allows for easy manipulation of samples. Some key features of FL Studio include:
Piano Roll: A grid-based editor for sequencing notes and creating chords.
Mixer: Provides comprehensive control over audio levels, panning, and effects processing.
Playlist: Allows arranging and sequencing multiple audio clips to create a song.
Browser: Organizes all project assets, including samples and presets.
In addition to the vast library of included samples, FL Studio supports importing custom samples from other sources like homemade recordings or third-party sample libraries. This versatility allows producers to integrate new sounds into their projects seamlessly, ensuring endless creative possibilities.
Ultimately, FL Studio is a versatile and powerful tool that helps music professionals achieve their production goals. Its user-friendly interface and myriad creative features have become an indispensable part of the music production process for many producers worldwide.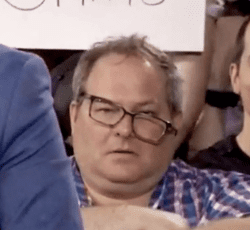 Latest posts by Juan Louder
(see all)
SoundStudiomagic.com is a participant in the Amazon Services LLC Associates Program, an affiliate advertising program designed to provide a means for sites to earn advertising fees by advertising and linking to Amazon.com. We also participate in other affiliate programs which compensate us for referring traffic.