Hearing your voice in headphones allows you to modulate your voice when making a call, so you speak with the proper volume. It's also used by musicians when recording or performing to help them stay in tune.
To hear yourself in headphones on your Windows computer, you can either enable sidetone or select the option to listen to your microphone through the audio settings. On Apple devices, you can use Live Listen or QuickTime Player.
It might seem tricky to achieve, but having your voice played back into your headphones as you speak only requires adjusting some audio settings in your devices. The rest of this article will provide step-by-step instructions on how to do this.
Table of Contents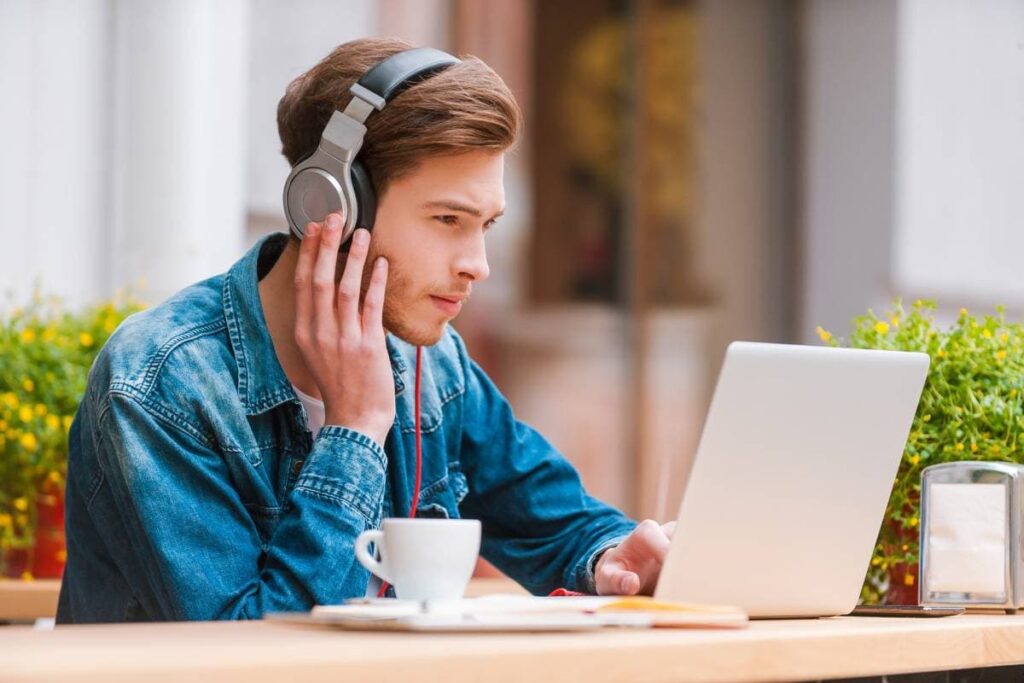 1. Enable Sidetone in Windows via the Control Panel
As a headset/headphones user, you've probably experienced sidetone before. Sidetone is the sound of one's voice heard from headphones when making a call or recording. The audio feedback confirms that your microphone is operating as it should.
Hearing yourself in your headphones also helps you regulate the volume of your voice so that it's neither too loud nor too quiet. Additionally, sidetone helps you know whether a call is connected or not.
You know how a call drops when you're still talking but don't notice, so you continue talking? Well, with sidetone, you quickly realize a call has dropped because you no longer hear your own voice in your ear as you talk.
To enable sidetone on your windows computer through the control panel:
Click on the Start button—the small windows icon on the left end or middle of the taskbar, depending on which version of Windows you have. Alternatively, just hit the Windows key.
Type control panel, then press enter or click on the Control Panel app that appears in the search results.
Once the app launches, click on the Hardware and Sound category and select Sound.
Click on the Recording tab and highlight the headphones whose settings you want to modify.
Click on the Listen tab and check the Listen to this device box.
Click the Apply button to save the change, then the OK button to close the dialogue box.
Once you've completed the above steps, you should be able to hear yourself in your headphones when speaking into the microphone. If you can't hear your voice, increase the level of sidetone. If the sound of your voice is too loud, decrease the sidetone level.
2. Enable Sidetone in Windows via the Sound Taskbar Icon
There's a second, more straightforward way to listen to your microphone on a Windows-based computer. It works the same as the previous approach; the only difference is how you access the sound settings.
Rather than opening the control panel and navigating to the sound settings, you access the sound settings directly through the volume (speaker) icon on the taskbar.
For enabling sidetone via the sound taskbar icon:
Locate the speaker/volume icon on the right side of the taskbar near the notification area.
Right-click on the icon and select Sound settings from the pop-up menu.
The Settings app will open with the sound settings displayed. Scroll down to More sound settings and click on this option.
On the Recording tab, select your headphones and then click Properties.
This action will open another window with tabs specific to your headphones. Select the Listen tab.
You'll see a Listen to this device check box.
Click the check box, select Apply to put the change into effect, and then click OK to close the dialogue box. You should now be able to listen to your microphone in your headphones.
If this doesn't work, repeat the process, ensuring to follow all the steps in the order listed above. Or you can go the control panel route as both methods reach the same result.
3. Use Live Listen or QuickTime Player on Apple Devices
Live Listen is a feature that enables you to use your iPhone, iPad, or iPod touch as a microphone that sends sound to your headphones. However, the device in question should support iOS or iPadOS 14.3 or later. You can use Live Listen with AirPods, Powerbeats Pro, or Beats Fit Pro.
As Live Listen works by amplifying sound, in addition to hearing yourself in your headphones, you'll also hear other room sounds. For this reason, the feature comes in handy when one is trying to carry on a conversation in a noisy environment.
To use Live Listen on your iOS or iPadOS device, first add the Hearing button to Control Centre for easy access. To do this:
Go to Settings and then Control Centre.
Scroll down to Hearing and tap the green Add button beside it.
Tap Settings to save the changes.
Now to turn on Live Listen:
Connect your AirPods or other headphones to your device.
Open Control Centre, tap the Hearing button, then tap Live Listen.
Position your device near the sound source. If you can't hear well enough, adjust the volume on your device.
Live Listen can also help those hard of hearing when used with Made for iPhone hearing aids. If you need any clarification on how to use Live Listen, watch this YouTube video by Apple Support:
To hear your voice in your headphones on Mac:
Open Finder and go to your Applications folder.
Scroll down to the QuickTime Player app and double-click it to open it.
Choose File from the menu bar, then select New Audio Recording.
An Audio Recording window featuring a volume slider will appear. Drag the slider to adjust the audio feedback.
You can record your voice by clicking the Record button—the grey circle with a red dot inside.
To stop recording, click the Stop button—the same grey circle, except now it will have a black square inside.
Remember that headphone impedance doesn't affect your sound quality. I've discussed this in detail in another article, Does Headphone Impedance Affect Sound Quality?
Conclusion
Hearing yourself in your headphones has several benefits. These include preventing you from speaking too loudly when on a call and knowing when a call has dropped. It also allows musicians to listen to their voices when recording and correct their pitch as they sing.
This audio feedback of one's voice is called sidetone. And whether you have a Windows or Apple device, you can hear your voice in your headphones by simply changing a few audio settings.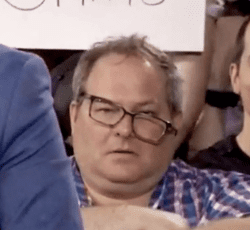 Latest posts by Juan Louder
(see all)
SoundStudiomagic.com is a participant in the Amazon Services LLC Associates Program, an affiliate advertising program designed to provide a means for sites to earn advertising fees by advertising and linking to Amazon.com. We also participate in other affiliate programs which compensate us for referring traffic.