For musicians, staying in tune is essential to delivering a solid performance. Guitars are particularly prone to going out of tune due to changes in temperature, humidity, and string tension. That's where a high-quality guitar tuner comes into play. Guitar tuners help ensure that each string is in perfect harmony with the others, making it a crucial tool for both beginners and experienced players alike.
There is a wide variety of guitar tuners available, from simple clip-on tuners to more sophisticated pedal and rack-mounted devices. Each type comes with its benefits and drawbacks, so it's important to choose a tuner that fits your specific needs and preferences.
Clip-on tuners, for example, are portable and budget-friendly, while pedal tuners offer greater accuracy and visibility on stage.
When selecting a guitar tuner, it's crucial to consider factors such as tuning accuracy, ease of use, display readability, and the tuner's range of supported frequencies.
Additional features, such as built-in metronomes or alternate tuning options, can also be valuable depending on your individual requirements. In this article, we've spent countless hours researching and testing a variety of guitar tuners to help you find the best options available.
Table of Contents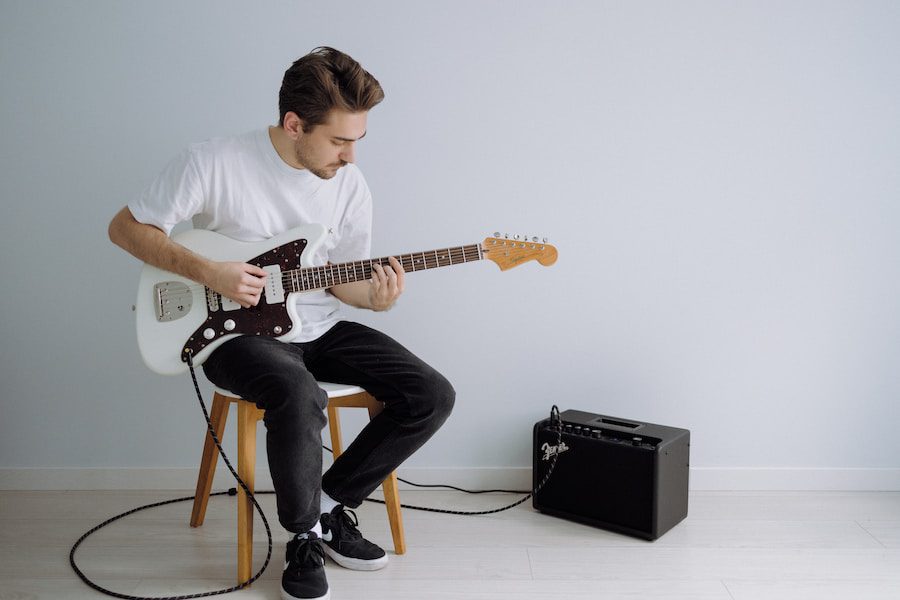 Best Guitar Tuners
Discover our top picks of the best guitar tuners available on Amazon to keep your instrument perfectly in tune.
The Roadie 3 is a fast, easy-to-use tuner with additional features that make it a solid investment for any guitarist looking to keep their instrument in tune.
Pros
Fast and easy automatic tuning process
Compatibility with various stringed instruments
Wide range of alternate tunings and customizable settings
Cons
Does not work with bass guitars
May struggle with certain string types
Ergonomics may not suit all users
Having used the Roadie 3, I can confidently say that this tuner is a game-changer for guitarists of all levels. The automatic tuning feature, which works in under 30 seconds, makes tuning multiple stringed instruments a breeze.
This is particularly useful for those who play a variety of instruments such as guitars, banjos, ukuleles, and mandolins.
Beyond its rapid tuning capabilities, the Roadie 3 offers over 150 built-in alternate tunings, allowing you to easily experiment with new sounds and styles.
The customizable tuning settings, such as A4 reference pitch adjustment and capo tuning, ensure that you can personalize your tuning experience to suit your individual needs.
One drawback of the Roadie 3 is that it does not work with bass guitars, which might be a deal breaker for some users. Additionally, a few users have reported issues with tuning certain string types.
However, the overall practicality and multitude of features outweigh these minor drawbacks, making the Roadie 3 a reliable choice for any guitarist looking for a quick and accurate tuning solution.
The Peterson StroboStomp HD is a compact and highly accurate guitar tuner that delivers outstanding performance, making it a top choice for those seeking precision and reliability.
Pros
Superior tuning accuracy
Bright and fully customizable LED display
Durable stainless-steel construction
Cons
Higher price point than some competitors
Display might be prone to damage in rough gig conditions
Complex interface may require a learning curve
As a guitarist who relies on precision, the Peterson StroboStomp HD has made all the difference in my performances. The strobe tuner's accuracy is truly impressive, allowing me to achieve a perfect tuning that brings out the best in my instrument.
The customizable full-color LED backlight ensures maximum visibility and personalization in a variety of settings, from outdoor gigs to dimly lit studios.
While the stainless-steel construction speaks to its robust design, the StroboStomp HD's display might be susceptible to damage if handled roughly during gigging. Handling with care is essential to preserve its integrity.
Furthermore, the interface can seem intimidating at first, but once you familiarize yourself with the functions and settings, you'll appreciate the level of control it offers over your tuning experience.
In conclusion, the Peterson StroboStomp HD Guitar Tuner is an investment worth considering for any serious musician seeking a highly accurate and reliable tuner.
Despite its slightly higher price point and potentially delicate display, its performance and features are hard to beat, resulting in improved sound quality and playing satisfaction.
For a reliable and convenient tuning experience, the Fender FCT-2 Professional Clip-On Tuner is an excellent choice.
Pros
Compact and versatile design
Easy-to-read color LCD screen
Accurate tuning in noisy environments
Cons
Difficulty in opening the battery cover
Not ideal for tuning a guitar right after re-stringing
May require a learning curve for beginners
Having just used the Fender FCT-2 Professional Clip-On Tuner, I found its compact, dual-hinged design to be unobtrusive and easy to attach on either side of the instrument's headstock.
The tuner provides various tuning modes for guitar, bass, ukulele, violin, and chromatic instruments, making it a versatile option for any musician.
The built-in vibration sensor and color LCD screen make it possible to tune easily in noisy environments or dark stages. As you play each note on your instrument, the tuning needle moves on the display, letting you know how close to pitch the note is.
When the note reaches the perfect pitch, the needle centers itself on the screen.
The FCT-2 also comes with a CR2032 battery, so it's ready to use right out of the box. However, keep in mind that it may take some time to get used to reading the tuner, especially if you're a beginner.
Regardless, the Fender FCT-2 Professional Clip-On Tuner is a handy and accurate tool for keeping your instrument in tune and achieving the best possible sound.
The D'Addario Chromatic Guitar Tuner Pedal is a reliable and accurate option for guitarists in need of precise tuning on stage or in the studio.
Pros
Fast and accurate tuning with a 32-bit processor
True bypass wiring for clean signal
Slim, lightweight design for easy portability
Cons
Requires 9V battery or power supply
Changing the battery can be cumbersome
No additional power output for other pedals
As a guitarist, I found the D'Addario Chromatic Guitar Tuner Pedal to be an excellent addition to my gear. It is fast and accurate tuning, thanks to the 32-bit processor, making it a reliable option when I'm on stage or in the studio. The full-color vertical display is easy to read, even under bright lighting conditions, allowing me to quickly and intuitively tune my instrument.
The true bypass wiring ensures that my signal remains clean, and the slim, lightweight design doesn't take up much space on my pedalboard. However, I did notice that changing the battery can be a bit cumbersome, as it requires unscrewing and removing the bottom panel.
Additionally, the pedal doesn't offer an extra power output for chaining other pedals, which could be a downside for some users.
Overall, the D'Addario Chromatic Guitar Tuner Pedal is a great investment for any guitarist in need of accurate and fast tuning. The build quality and features are impressive for its price point, making it a top choice for both professionals and hobbyists alike.
The Peterson StroboClip HD Tuner delivers top-notch accuracy for your tuning needs, although it comes with a higher price tag.
Pros
True strobe 0.1 cent accuracy
Over 50 sweetened tunings
Soft rubber-lined jaws for grip and protection
Cons
Higher price compared to other clip-on tuners
May require a learning curve for new users
Could potentially be too precise for a live performance
Having used the Peterson StroboClip HD, I can confidently say that its tuning accuracy is unparalleled when compared to non-strobe clip-on tuners. The high-definition screen is bright and easy to read, allowing quick and easy adjustments to your instrument.
One of the standout features of the StroboClip is its extensive range of alternate temperaments and sweetened tunings catering to a wide variety of string and wind instruments. This makes it versatile and excellent for musicians who frequently switch between different instruments.
While the Peterson StroboClip HD is a fantastic tuner, the price may be a deterrent for some. Also, it may take some time to get used to the strobe display if you've never used a strobe tuner before.
However, once you've mastered the technique, you'll find accurate tuning and satisfaction that other clip-on tuners simply can't match.
Guitar Tuner Buying Guide
When looking for the best guitar tuner, consider several factors to ensure you're choosing the right one for your needs. This buying guide will help you make an informed decision.
Main Types of Guitar Tuners
First, understand the different types of guitar tuners available:
Clip-on tuners
Pedal tuners
Handheld tuners
Smartphone App tuners
Accuracy and Speed
Accuracy and speed are crucial when tuning a guitar. Look for tuners with at least ±1 cent accuracy and fast response times.
Display and Visibility
A tuner with a clear, easy-to-read display is essential, especially in low-light situations. Some tuners come with backlight displays, while others use LED lights to indicate the tuning status.
Compatibility
Ensure the guitar tuner you choose is compatible with your instrument – some models are designed specifically for certain types of guitars, while others are more versatile.
Additional features
Here are some extra features you might find useful:
| Feature | Description |
| --- | --- |
| Pitch calibration | Allows you to adjust the reference pitch from the standard 440Hz. |
| Metronome | Built-in metronome function to help you practice your timing. |
| Mute/bypass mode | Allows silent tuning, useful during live performances. |
By paying attention to these features and factors, you'll be well on your way to finding the best guitar tuner for your needs.
Final Thoughts on Guitar Tuners
Choosing the right guitar tuner can be a daunting task, but with this guide, you now have the knowledge to make an informed decision.
Consider factors such as accuracy, speed, and compatibility when selecting your tuner; don't forget about additional features like pitch calibration or metronome functions that might come in handy.
With all of these considerations taken into account, you should have no problem finding just what you need for your instrument. Happy shopping!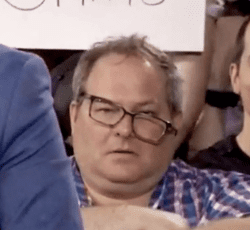 Latest posts by Juan Louder
(see all)
SoundStudiomagic.com is a participant in the Amazon Services LLC Associates Program, an affiliate advertising program designed to provide a means for sites to earn advertising fees by advertising and linking to Amazon.com. We also participate in other affiliate programs which compensate us for referring traffic.