As music technology continues to evolve, electric drum kits have become an increasingly popular choice for amateur and professional drummers. These kits offer a convenient and space-saving alternative to traditional acoustic drums without compromising sound quality and responsiveness. Whether you're a beginner looking to learn the ropes or an experienced drummer seeking a kit for practice sessions or live performances, electric drum kits provide a versatile solution to suit all needs.
Electric drum kits have several advantages over acoustic ones, including volume control, reduced noise, and many built-in sounds and effects. This allows drummers to experiment with different styles and genres, from rock and jazz to electronic and world music. Furthermore, many electric drum kits can be connected to computers or other devices, enabling easy recording and editing of drum tracks and integration with various music production software.
When choosing the right electric drum kit, there are several factors to consider, such as the quality of the drum pads and the module, the number of available sounds, connectivity options, and expandability. A well-designed kit should offer a natural and enjoyable playing experience with realistic and expressive sounds.
Ultimately, your choice will depend on your skill level, budget, and specific requirements.
Table of Contents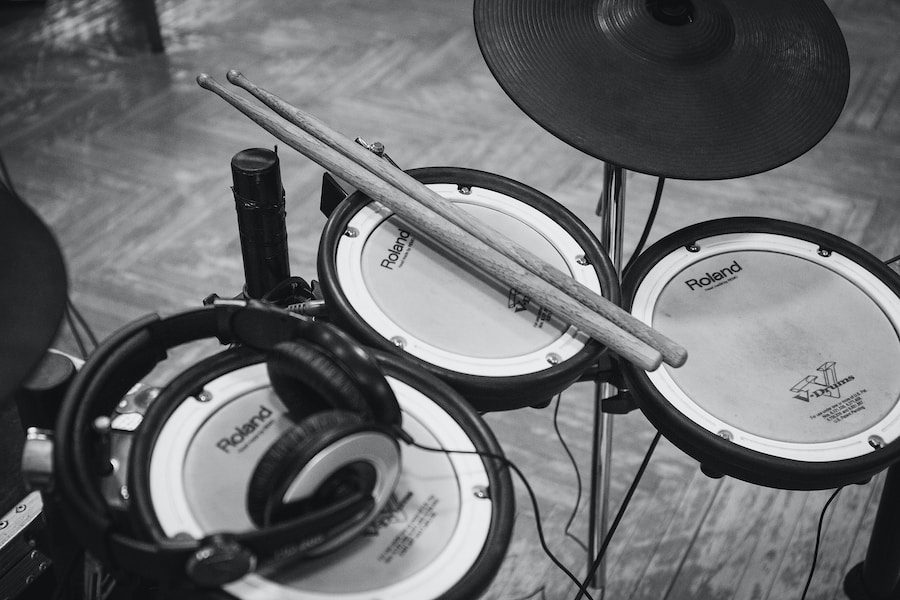 With various options on the market, finding the perfect electric drum kit can be overwhelming. That's why we've spent numerous hours researching, testing, and comparing the top contenders to bring you our top three recommendations for the best electric drum kits available today.
Top 3 Best Electric Drum Kits
We've carefully selected and reviewed the top 3 electric drum kits to help you make the best choice for your musical journey.
This Vangoa Electric Drum Set is an excellent choice for beginners and teenagers, offering a compact and realistic drumming experience.
Pros
Faithful drum sound samplings
All-mesh drum head
Lightweight and portable
Cons
The headphone quality could be improved
Occasional double taps on kick
Not suitable for advanced players
We recently tried the Vangoa Electric Drum Set VED-B100 and were genuinely impressed with the real drum sound samplings it offers. As beginners, we found the 200 sounds and 15 drum kits, combined with 10 demo songs, helpful in practicing multiple music styles.
The all-mesh 7-inch drum head is dense and durable, providing a realistic and responsive drumming experience without any sound delay. We also love the lightweight and portable drum set, making it easy to transport and store. It's perfect for both home practice and outdoor performances.
However, we found that the headphones' quality could be improved. Also, the kick sometimes registers double taps when we only intended to kick once. While this electric drum set is perfect for beginners, it may not be suitable for advanced players. We recommend the Vangoa Electric Drum Set VED-B100 for beginners and teenagers looking for a compact and realistic drumming experience.
We highly recommend this Kmise Professional Electric Drum Set for its high-quality mesh drum heads, versatile sound sources, and quiet practice capabilities.
Pros
Realistic high-density mesh drum heads
High-end French DREAM sound technology
Various external interfaces for silent practice and MIDI connections
Cons
Only 2 reviews on Amazon
Pedals might take some getting used to
Not suitable for those who prefer a traditional acoustic drum set
The Kmise Professional Electric Drum Set provides an exceptional playing experience thanks to its realistic high-density mesh drum heads. We loved how natural they felt, with a rebound similar to an acoustic drum set. Adjusting the tension on these mesh heads also contributes to a more authentic playing experience.
Another feature that impressed us was the high-end French DREAM sound technology. This makes for perfect sound replication, allowing for diverse drumming styles. We found the coaching mode, four metronomes, and independent tuning features incredibly helpful for practicing, whether we were beginners or skilled drummers.
We also appreciated the multiple external interfaces, allowing for silent practice with headphones, while MIDI connections facilitate learning, playing, and composing on a computer. The lightweight and robust pedal design ensures reduced noise and enhanced playing experience. Overall, the Kmise Professional Electric Drum Set is an excellent choice for beginners and professionals seeking a high-quality electronic drum kit.
The Alesis Drums Debut Kit is a fantastic choice for beginners, offering a complete and engaging setup for young drummers to start their musical journey.
Pros
Complete electric drum set for kids, with everything included
Powerful education features for skill development
Great sound quality with 10 kits and 100+ individual drum sounds
Cons
Pedals can be overly sensitive
Miniature size might not suit older beginners
Headphone connection can be glitchy
After setting up and trying out the Alesis Drums Debut Kit, we were impressed by its comprehensive design and kid-friendly features. The mesh pads provide a quiet and enjoyable drumming experience, making it perfect for parents seeking a noise-controlled solution. Moreover, the adjustable drum throne and headphones fit seamlessly to cater to various age groups.
One great aspect of the Debut Kit is its educational focus. With the drum module's built-in coaching feature, 30 play-along tracks, and 60 free Melodics lessons, young drummers can sharpen their skills while having fun. The variety of drum kit presets and individual sounds offer a wide range of musical exploration and help maintain a child's interest in the long run.
Though we noticed minor drawbacks, like sensitive pedals and a glitchy headphone connection, the overall experience with the Alesis Drums Debut Kit has been positive. If you're looking for a complete electric drum set with engaging educational features, we highly recommend the Alesis Drums Debut Kit for young beginners.
Buying Guide
When searching for the best electric drum kit, several factors must be considered. We want to help you make the best choice, so we've assembled this buying guide with essential features to look for in a quality electric drum kit.
Sound Quality
One of the most crucial aspects to consider is the sound quality. Electric drum kits use digital samples and synthesized sounds, which vary in quality. Look for a kit that offers high-quality, realistic drum, and cymbal sounds which match the acoustic counterpart. Additionally, ensure that the module features multiple sound customization options.
Feel and Responsiveness
The feel and responsiveness of the drum pads and cymbals greatly impact the playing experience. Seek out kits with mesh or rubber drum heads that closely mimic the feel of an acoustic drum. The more responsive the pads and cymbals, the better your playing dynamics will translate to the digital sound.
Expandability
You may want to expand your electric drum kit as your skills and needs grow. Look for a kit with additional inputs and the ability to add more pads or cymbals. This will ensure your kit remains versatile and meets your future requirements.
Portability and Setup
The size and weight of an electric drum kit can impact its portability and ease of setup. Consider how often you'll need to transport and assemble/disassemble the kit. Smaller, lighter kits are ideal for those requiring portability, while larger kits could be better suited for those with a dedicated space for the drums.
Budget
Finally, determine your budget before selecting an electric drum kit. Prices can range from entry-level kits to professional-grade models. When setting your budget, consider the features and quality you're seeking, as well-priced kits often sacrifice some aspects for affordability.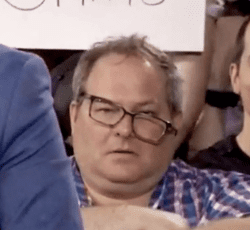 Latest posts by Juan Louder
(see all)
SoundStudiomagic.com is a participant in the Amazon Services LLC Associates Program, an affiliate advertising program designed to provide a means for sites to earn advertising fees by advertising and linking to Amazon.com. We also participate in other affiliate programs which compensate us for referring traffic.