Tube amplifiers have long been the go-to choice for guitarists seeking warm, rich tones and a classic sound. With a market filled with countless options, it's easy to become overwhelmed when seeking the best one for your needs. Enter the world of the 5-watt tube amp, offering the perfect blend of convenience, portability, and an authentic tube-driven sound suitable for practicing and small gigs.
A 5-watt tube amp delivers lower power, making it ideal for bedroom practice or studio work without sacrificing the tube quality. These compact amps can produce a surprising amount of volume, and when pushed into overdrive, they create that classic, saturated tube distortion that players crave. As you venture into low-wattage tube amps, you must weigh a few factors when selecting the perfect choice.
When comparing 5-watt tube amps, consider the type of tubes used, as this can vastly impact the tonality and performance of the amp. Additionally, pay attention to features like the number of channels available, built-in effects, and speaker size, as these factors can influence your overall experience with the amplifier. Finally, build quality and reliability should always be considered, as the longevity of your investment depends on the product's durability.
We have dedicated our time and effort to researching and testing the best 5-watt tube amps. We explore these critical factors to guide your decision-making process comprehensively.
Table of Contents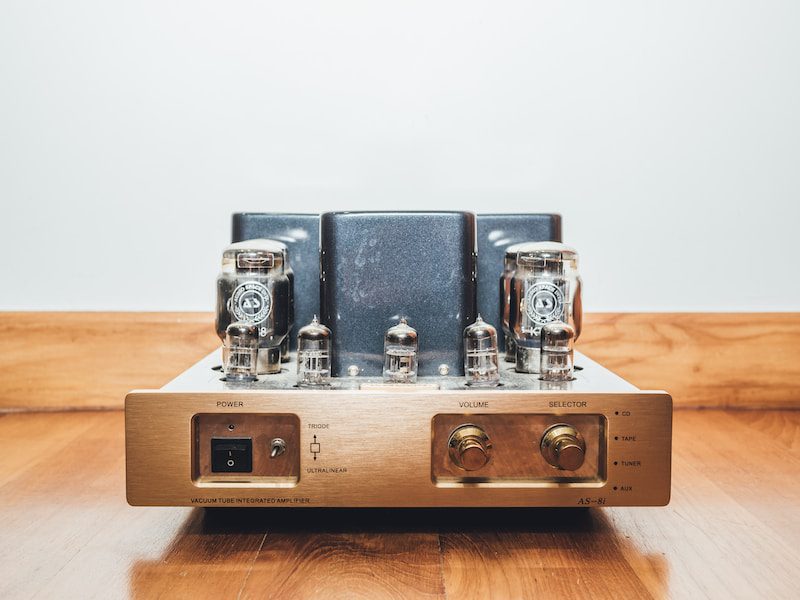 Let's dive into our top recommendations, ensuring you find the perfect amp to unleash your guitar's full potential.
Best 5-Watt Tube Amps
Discover our top picks for the best 5-watt tube amps in the list below.
Experience superior guitar tone with the compact and affordable Monoprice 5-Watt Guitar Combo Tube Amplifier with Celestion speaker.
Pros
Impressive tube sound at an affordable price
Compact design perfect for small spaces or on-the-go practice
Quality Celestion speaker for clear and defined audio output
Cons
Lacks built-in reverb and EQ controls
May not be loud enough for larger gigs or band practice
Some reports of reliability issues after extended use
Upon unboxing and trying out the Monoprice 5-Watt Guitar Combo Tube Amplifier, we couldn't help but be impressed with the build quality and attractiveness of the amp. The cabinet features a leather handle, a cloth speaker grill, and a retro cream-colored exterior with chrome corner guards.
The amp comes with an ECC83/12AX7 preamplification tube and a 6V6GT power tube, which provide a classic tube tone that's hard to find in such a small package. We were pleasantly surprised by the warmth and responsiveness of the amp when playing at varying volumes. The Low and High inputs allowed us to experiment with different levels of overdrive, adding even more versatility to the small amp.
Though the Monoprice 5-Watt Guitar Combo Tube Amplifier is perfect for home practice and small performances, it might struggle to keep up in louder situations. Additionally, the lack of built-in reverb and EQ controls could limit its usefulness for more advanced players seeking complete tone control. However, we believe this compact tube amp is a fantastic value, offering a rich and dynamic sound that's hard to beat, especially at its price point.
We highly recommend the Bugera V5 Infinium for its rich tones, impressive build quality, and user-friendly features.
Pros
Smooth, warm tube sound
Compact and portable design
Infinium Tube Life Multiplier Technology
Cons
Not suitable for heavy rock or metal
Slightly limited tonal range
May require a speaker upgrade for optimal performance
After recently playing with the Bugera V5 Infinium 5-Watt Tube Combo Amp, we can confidently say that this little gem provides a satisfying tube amp experience, especially considering its compact size. Its warm and smooth sound is perfect for practicing at home or recording, as it can easily capture a diverse range of tones from clean to slightly overdriven.
The Infinium Tube Life Multiplier Technology incorporated in this amp significantly prolongs the life of the tubes, ensuring that your investment will last longer than traditional tube amps. Its small, portable design allows easy transportation, making it ideal for on-the-go practice or small gigs.
Remember that the Bugera V5 Infinium might not be suitable for someone looking for a heavy rock or metal sound, as it leans more towards a classic bluesy tone. Additionally, the speaker might benefit from an upgrade if you desire a more refined sound quality. However, for those seeking a versatile, user-friendly, and portable tube amp with an impressive build, the Bugera V5 Infinium is an excellent choice.
For those seeking a versatile 5-watt tube amp head, the Bugera T5 Infinium is a great choice due to its sound quality and convenient features.
Pros
Impressive sound quality
Hand-built construction
Onboard reverb
Cons
Limited low-end response
May require a larger cabinet to reach the full potential
Transformer is not as robust as some competitors
We recently enjoyed using the Bugera T5 Infinium 5-watt tube head and were quickly impressed by its hand-built construction and warm sound. The amp is driven by a 12AX7 preamp and an EL84 power tube, providing a rich and dynamic tone. The Class-A design and onboard reverb add to the amp's overall versatility, making it suitable for various music styles.
While jamming with the Bugera T5 Infinium, we noticed that its low-end response left something to be desired. We observed that pairing it with a larger guitar cabinet could improve the low-end response but at the cost of portability. Additionally, we noticed that the transformer in the T5 Infinium was not as robust as some other tube amps, potentially limiting its durability under heavy use and high volumes.
In summary, the Bugera T5 Infinium 5-watt tube head offers great value for guitarists seeking a versatile and compact amp with a warm, rich sound. While it has some limitations regarding low-end response and transformer quality, its pros generally outweigh its cons, especially considering its hand-built construction and onboard reverb. We recommend it to those needing a reliable, portable 5-watt tube amp head.
The Blackstar Limited Edition HT-5R MKII is a versatile and powerful 5-watt tube amp we highly recommend for practice and studio use.
Pros
Impressive tone range with 5 watts of push-pull valve power
Two distinct channels and foot-switchable voice mode for tonal flexibility
Comes with useful bundle accessories, such as headphones and an instrument cable
Cons
A bit heavier than other 5-watt combos on the market
Slightly more expensive due to limited edition cosmetics
Power reduction down to only 0.5 watts may not be suitable for all players
Recently, we had the pleasure of playing with the Blackstar HT-5R MkII, and we were thoroughly impressed with its performance. The 5-watt push-pull valve design delivers enormous tone despite its compact size, reminding us of a 100W stack in a smaller package. The unique cosmetics, including bronco gray Tolex vinyl, gray panel, cream piping, and black paper fret, make it aesthetically pleasing.
Perfect for studio and practice sessions, this amplifier offers Blackstar's best clean and overdrive tones, inspired by classic American and British amplifiers. We appreciated the two channels with foot-switchable voice mode, which allowed us to switch between clean, punchy tones and searing overdrive on the fly. The patented ISF tone control, USB and balanced XLR outputs, and studio-quality reverb made this amp a well-rounded package.
Although the HT-5R MkII is a bit heavier and pricier than other options due to its limited edition design and materials, we believe the quality and features provided make it a worthy investment. This bundle includes Closed-Back Studio Monitor Headphones and a Black Woven Right Angle Instrument Cable (10-Feet), further enhancing its value. If you're searching for a compact, powerful, and versatile tube amp, the Blackstar Limited Edition HT-5R MKII is an excellent choice.
The Supro Delta King 10 is excellent for guitarists seeking authentic 1950s tube amp tones with modern features.
Pros
Authentic 1950s Supro sound
Custom-made DK10 speaker
Impressive tonal options and effects
Cons
Only 5 watts of power, limiting its use to home recordings
Not suitable for larger live performances
A bit pricy for a small tube amp
We recently enjoyed trying the Supro Delta King 10, a 5-watt tube guitar combo amp. This compact Supro amp captures the spirit and sound of the vintage 1950s Chicago-made combos. It boasts a Class A power amp with natural compression and touch-sensitive headroom, perfect for recording and home use.
The custom-designed 10-inch DK10 speaker handles various tones, reflecting the magic of vintage speaker technology. One of the standout features of the Delta King 10 is its all-tube design, with a 12AX7 tube preamp and a 6V6 tetrode power amp, delivering an unobstructed and pure 1950s Supro sound.
Its vast array of modern features sets the Delta King 10 apart from other small tube amps on the market. It has analog spring reverb, FET-driven boost functionality, and Pigtronix FAT high-gain mode, providing exceptional versatility in tonal options and effects. Furthermore, the Delta King 10's old-school vibe is achieved through a custom poplar cabinet design reminiscent of the original Supro combo amplifiers. Although its power is limited to 5 watts, making it better suited for small settings and recordings, its performance leaves a lasting impression.
Buying Guide
There are several important factors to consider when looking for the best 5-watt tube amp. This buying guide will discuss what you should look for to ensure the highest quality and best value for your money.
Price to Performance Ratio
As with any purchase, it's important to balance affordability and quality. 5-watt tube amps can range in price from budget-friendly options to high-end models. Consider your budget while keeping in mind the features and performance you desire.
Sound Quality
Pay close attention to the tone and character of the amp. Different 5-watt tube amps may produce different tones based on the type of tube and circuitry used. Consider the type of music you play and which tone characteristics will best suit your style.
Construction and Durability
A durable, well-built amplifier will have a longer life and better performance. Look for amps with a sturdy external build and high-quality, reliable internal components. While heavier amps may be more durable, it will be important to balance this with portability if you plan on moving your amp often.
Features and Versatility
Some 5-watt tube amps include additional features that can benefit your playing experience. For example, built-in effects, an FX loop, or multiple channels can offer increased versatility. Consider which features are most important for your playing style before deciding.
Size and Portability
Size and portability are important factors, especially for those planning to travel or gig with their amp. Compact and lightweight 5-watt tube amps can be convenient for transportation but may compromise features or tone. Find the right balance between portability and sound quality for your specific needs.
Final Thoughts on 5-watt Tube Amps
Overall, 5-watt tube amps are an excellent option for musicians who need a compact and portable amplifier with great sound quality. They're perfect for home recordings and small gigs where portability is key.
Before purchasing, consider the features you want from your amplifier to ensure it best fits your needs. Consider the price-to-performance ratio, construction, and durability of the amp, as well as its size and portability, when deciding which one is right for you. With these factors in mind, you'll surely find the perfect 5-watt tube amp that will provide years of reliable use!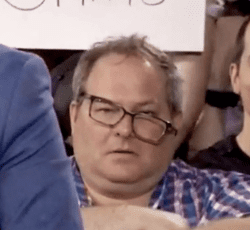 Latest posts by Juan Louder
(see all)
SoundStudiomagic.com is a participant in the Amazon Services LLC Associates Program, an affiliate advertising program designed to provide a means for sites to earn advertising fees by advertising and linking to Amazon.com. We also participate in other affiliate programs which compensate us for referring traffic.